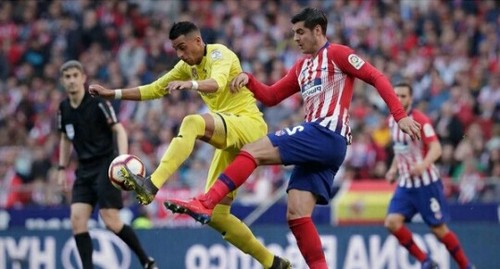 La Liga will play Villarreal v. Atletico Madrid in Miami, USA, in December. This plan was apparently opposed by the Spanish Football Federation (RFEF).
Earlier, news emerged that the 16th week of the Spanish League match between Villarreal and Atletico would take place outside of Spain on 12 December. It is known, La Liga as the operator of the competition has always wanted to hold a Spanish League match abroad, with the United States being one of the main destinations.
The purpose behind this is none other than in the interest of marketing the Spanish League. The two clubs above are also said to have agreed to this plan. However, this plan was opposed by RFEF. Last season, when there were plans to play Barcelona's match against Girona abroad, RFEF also rejected it. After this issue raised again to the surface, RFEF reopened the sound.
"It's simple. Let's go back a year ago and listen to the same statement from me. There is the attitude of the FIFA Executive Committee, where a match in the domestic league must be played at home," RFEF president Luis Rubiales was quoted as saying by Marca.
"It's different if the competition competes in a neutral place (like the Spanish Super Cup)."
"As long as we are still part of FIFA, that decision (refusing to play abroad) will not change," he continued.
Thank you for reading the information that I can share. regards sports.🙂👍🙏