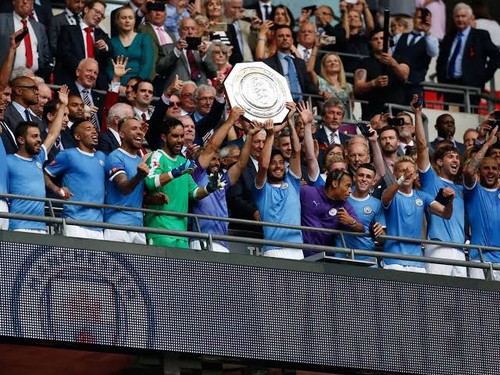 London -The Community Shield match this season will be held in the presence of spectators. Good news for football fans in England !

Fans have not been allowed to watch football matches live since the COVID-19 pandemic. Games are held in private to prevent the spread of the Corona virus.
Even so, the British government reportedly began to relax the rules within the next few months. Launching The Sun , a football match in the State of Queen Elizabeth is scheduled to be attended again by the audience on October 1, 2020.
Towards 1 October, the British government held a series of tests to present the audience in several sports such as cricket, racing and snooker. As for football, the English Football Federation (FA) proposes the Community Shield match as a test event that fans can witness directly at the stadium.
The 2020 Community Shield is scheduled for August 29 at Wembley Stadium. The FA has held talks with the British government to allow the match to be held in the presence of supporters.
FA hopes that the Community Shield can later be watched by 15 thousand to 20 thousand spectators in the stadium. Fans who are present will still be asked to apply the rules of distance.
The Community Shield 2020 event brings together English League champions and FA Cup champions . Liverpool as the winner of the Premier League this season will compete against the winner between Arsenal vs Chelsea , the two teams fighting for the 2019/2020 FA Cup title.
If the Community Shield match can be attended by spectators, it will be the first time in England there is a team that raises the trophy with its fans witnessed in the Corona pandemic. Previously, Liverpool celebrated the English League champions in an empty stadium, while the FA Cup final on Saturday (1/8/2020) was held in private.
Also visit this link is the Indonesian version of our blog : https://sport.detik.com/sepakbola/liga-inggris/d-5112344/hore-community-shield-2020-bisa-dihadiri-penonton
Thus the news Information that I can share, may be useful.
# @sanusi🙏🙂