With 20 long years in football, Bayenr Munich and German Legend Bastian Schweinsteiger bid a good bye from the football at the age of 34. In the testimonial match played at Allianz Arena ,he played for both Bayern Munich and Chicago Fire swapping the side at the half-time. Bayern Munich won the match with 4-0.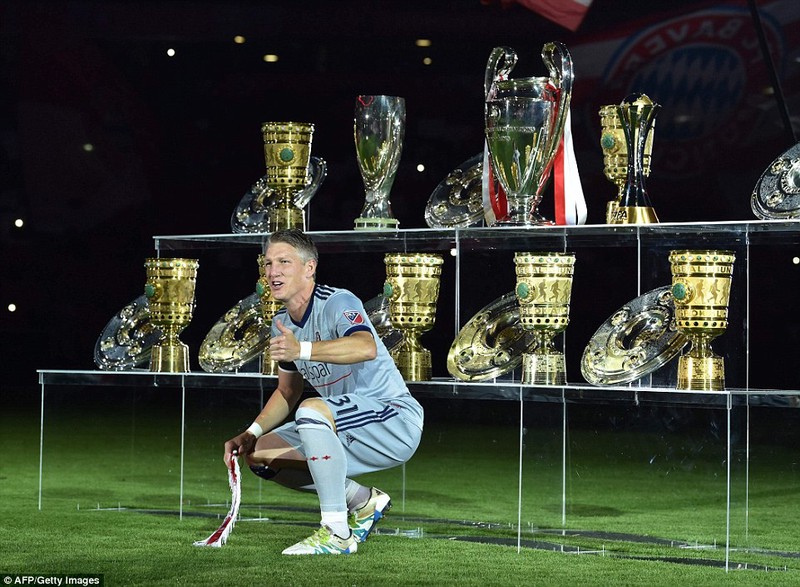 Schweinsteiger started his career with Bayern at the age of 13 and he spent 17 years with the club. He finally moved to Manchester United in 2015, where he spent 18 months, then finally moved to Chicago Fire.
In his illustrious career, he played 500 matches for Bayern Munich and scoring 68 vital goals. He won 8 Bundesliga title for them, including a Champions League and Fifa World Cup. He also played for German national team for 121 matches across for 12 years and retired at 2016. He is fourth most capped player for Germany. He participated in 4 Euro Cup and 3 World Cup winning 2014 World Cup. He captained the German side from Sept 2014 to August 2016, and retired from the national team afterwards.
In the testimonial match, he was awarded with Bavarian Order of Merit and he becomes the 18th player to join Bayern's Hall of Fame.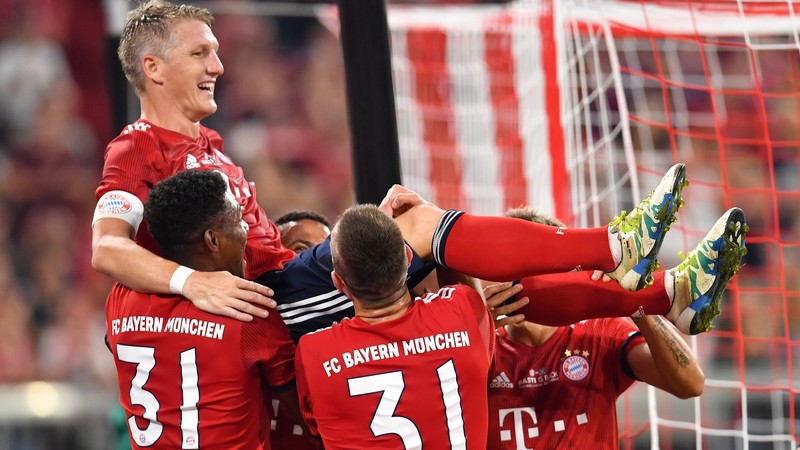 In the testimonial match, Schweinsteiger played for Chicago Fire in the first half, and played for Bayern in the second half. Schweinsteiger scored the fourth goal for Bayern in with 7th minute left in clock. After the goal, he was lifted up in the air by his Bayern team mates.
Here are some of the moments from testimonial match, beautiful goals by him and the tearful farewell.
This is how legenary Schweinsteiger left the football.
What is the best part of Schweinsteiger you like?