Manchester City have signed Riyad Mahrez for £60M deals. It is first signing for the ManCity. Mahrez transfer rumors to ManCity started after Mahrez won PFA player of the year by guiding Leicester City to the title in 2015-2016. At Leicester, he scored 48 goals in 179 appearances.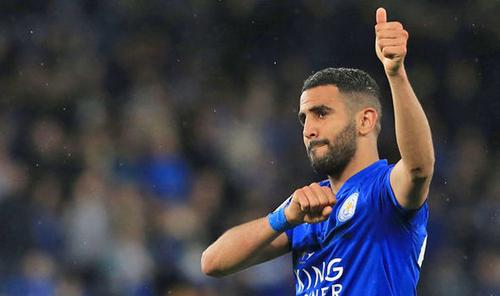 Mahrez spend four seasons in Leicester City and had been phenomenal of them. At Leicester, he had 176 dribbles which was third highest in Premier league after Eriksen and Zaha. He also have been heavily involved in goals for Leicester. Now city have 5 of the top assists provider of last season. Mahrez had 10 assists last season and he was behind other 4 city players. The list of most assist are De Bruyne(16), Sane(15), Sterling(11) and Silva(11).
Earlier in January, Leicester demanded £95M for Mahrez, but ManCity was not willing to pay it and the transfer was not successful.