Surprise???? Yeah I am surprised too and we all are.
Maldives did win the SAFF championship defeating India by the scoreline of 2-1 in the final. It is the second championship for the Maldives and previously won it in 2008. During that time, they defeated India too. The heavy India was the clear favorites but at the end of the day, football is unpredictable.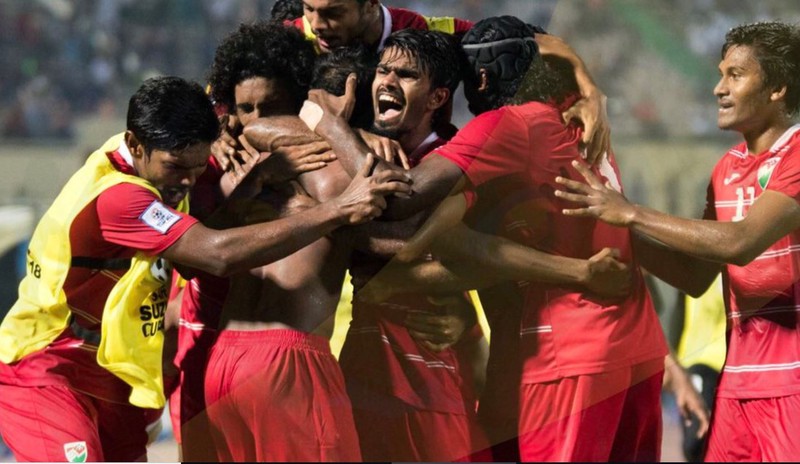 At Bangabandhu Stadium in Dhaka, Bangladesh, Maldives overcome heavy weights India in the final. India so far had been excellent in the tournament but the day it mattered the most, Maldives completely. They dominated the posession and the match and didn't gave chance to the unexperienced Indian side who humiliated them in the group stage. Maldives was the team to enter into the semifinal without scoring the single goal but they did their best when it mattered defeating Nepal 3-0 in the semifinal and India in the final.
For Maldives, Hussain provided the lead in the 19th minute to take game away from India. India struggled in the whole match to find the goal. The game was very slow after that and there was no attempts from the both side in whole first half after that. In 66th minutes, Fasir scored the second goal from Maldives which was enough for Maldives to get crowned with SAFF Championship. In the injury time of second half, Sumeet Passi added the consolation goal for India and the game ended in 1-2.
So, that was the second championship for Maldives and among the individual award, Maldives goalkeeper Mohamed Faisal won the most valuable player award. He played important role to the title. His impressive performance against Nepal in the semifinal took them to final although Nepal played far better than Maldives, dominated possession and shots. He was also impressive in the final against India. Indian you striker Manvir SIngh won the top-scorer with 3 goals in the tournament.

__________________________________________________________________________________________
Prediction Result:
And all contestant predicted draw or a win for this match except one. @sarozz predicted the Maldives win and with the correct score. Congratulation to him and his prizes has been delivered.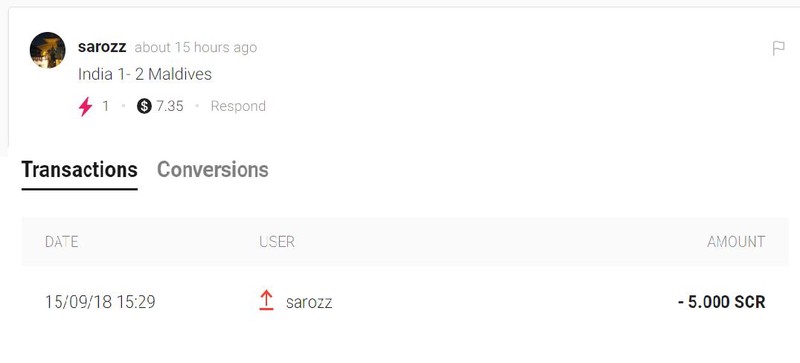 Thank you for everyone participated. Keep following for the more contest in future.
Posted in steemit: @airdropking