ANFA(All Nepal Football Association) is governing body of football for the team and is looking to sack National Team coach Gyotoku Koji . Koji is from Japan, and he is now in Thailand negotiating for the visa.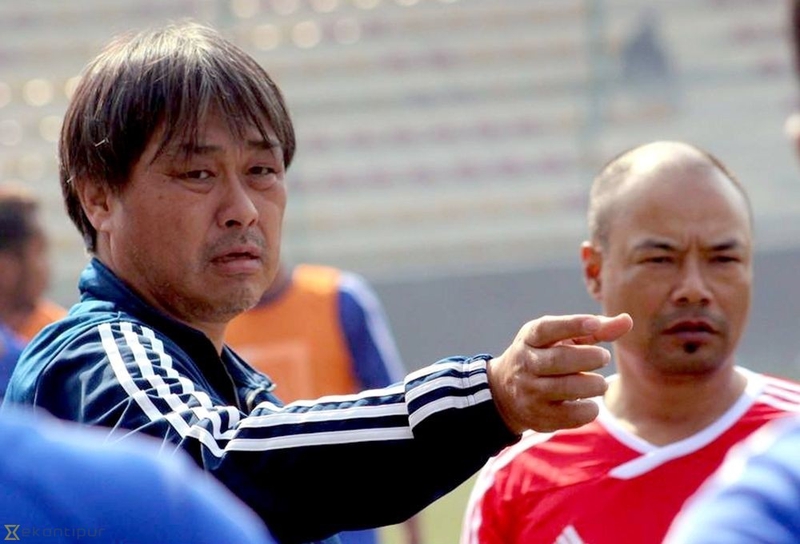 Koji stayed in Nepal illegally without work permit visa, and his tourist visa had expired during July. It had resolved the conflict with Department of Immigration. His contract with national team will expire on November of 2018. But ANFA is not looking to resolve this but want to get rid of Koji.
Koji had very bad performance in ongoing Asian Cup. With Nepal U-23 team headed by koji, he lost all 3 matches and finished the tournament at the bottom of table. Nepal in its first match suffered a respectable defeat against mighty Japan with a score line of 1-0 which was only positive outcome. In its second match, Nepal was defeated by Vietnam with score line of 2-0 which eliminated the hope of going into next round. In its final match, Nepal played for pride against arch rival Pakistan. Pakistan was the weakest team in the group loosing Japan 4-0 and 3-0 to Vietnam. But Nepal surprisingly lost 2-1 against Pakistan. Pakistan is ranked 201 by Fifa, and the defeat was very shocking one. For Pakistan, it was their first victory in Asia Cup after 44 years.
After this dismal performance, ANFA is looking an alternative to Koji, and is likely to sack him in couple of days. Nepal is preparing for SAFF Championship in Bangladesh i It is championship for South Asian countries to be held from Sept 4-15 which was planned to be headed by Koji. But after dismal performance, ANFA will look for alternatives and decide it.
Anfa general secretary Indra Man Tuladhar said, "We are in internal discussion if he will continue as the coach of national team or not."
Koji was appointed as head Coach in March 2016. He led Nepal to AFC solidarity Cup in November 2016.
What do you think, will ANFA sack him??