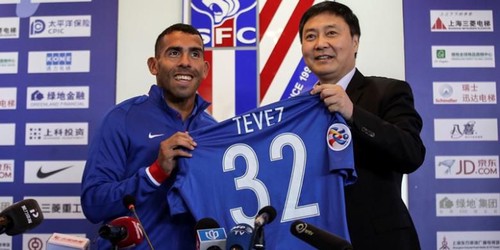 In 2010 Carlos Tevez once said that he was tired of football and people who worked in football. He said that football was not just about money. Then in 2017 he moved to Shanghai Shenhua as the sixth most expensive player in the world and became the highest paid footballer in the world with salary more than 600,000 Pounds per week.
Asia football industry is now become savior of top footballers who had passed their peak era. A decade ago or two, when top footballers entered their retirement ages they didn't have much choices to do than to retire or pursuing career as coaches. Decreasing in physical ability means decreasing in popularity and demand from clubs.
But now is different, they still can pursue career as footballers in less competitive leagues in Asia.
Many big names from top European clubs who had passed their peak era such as Alessandro Del Piero, Robert Pires, David James, David Trezeguet, Fredrik Ljungberg joined Indian Super League clubs.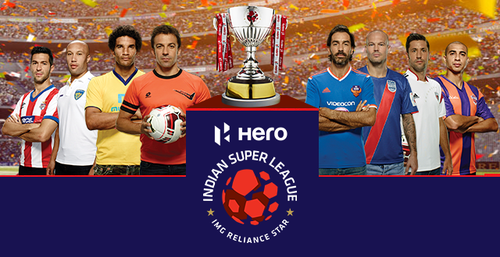 El Hadji Diouf joined Sabah FC in Malaysia Super League club after Leeds United didn't extend his contract and no European club offered him contract in 2013. Pablo Aimar also played in Malaysia Super League with Johor FC after Benfica didn't offer him contract.

Chelsea legend Michael Essien also joined Persib Bandung in Indonesia League 1.
Even more top footballers joined Chinese Super League (CSL) clubs such as Carlos Tevez, Paulinho, Didier Drogba, and many more. You can see all in the list of all foreign players in Chinese Super League. Money is the reason why they joined CSL, even players in their prime like Paulinho, Oscar and Alex Teixeira joined CSL because the salary is very good. CSL also recruits top managers such as Fabio Capello.
Besides Arab's oil money, Asia's high economy performance combined with their high population is perfect for football industry to grow. The rise of Chinese billionaires has brought massive money to CSL. Moreover, Chinese government wanted to shift the country growth engine from manufacturing to sports and entertainment industry which produce less pollution. Chinese government also see football as great propaganda tool, so become Asian football powerhouse means a lot for them.
Chinese government interest in football so great even President Xi Jinping himself visited Manchester City in 2015. They want to double private and government investment in sporting industry by 2025.
Massive money in CSL made Arsene Wenger worried. He said that Chinese money endangered European football, that money offered by Chinese clubs could become benchmark for European clubs.
"That's the danger, that the Chinese offers become the benchmark for Europe. You cannot compete with that," said Wenger.

Actually, before decide to go to Asia, top footballers in European leagues usually try to join MLS clubs first, as the level of competition is higher there. Asia is indeed the second option after MLS, but the number of top footballers join Asian leagues are growing.
However, Arjen Robben said that European footballers shouldn't go to China in their peak career. Going to China for Robben is equal with declaring that your career as footballer is over, footballer should prioritize competitive league over money. But everyone's priorities are different, and money is indeed a strong incentive.