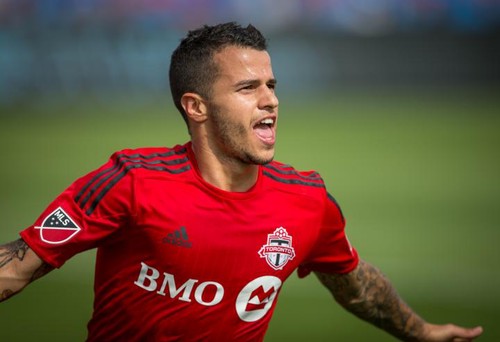 Roberto Mancini has his own way to resurrect the Italian national team. Since his appointment as coach of the Italian national team on May 14, 2018, he has summoned several senior players who are often forgotten including Sebastian Giovinco.
---
All this time Giovinco has always tried to return to the Italian national team. The last time he played for the Italian national team was in 2015. Antonio Conte wasn't interested in him. Giampiero Ventura also ignored him. After waiting for 3 years, finally Roberto Mancini summoned him to the Italian national team.
Actually Giovinco's ability is a top notch. His technical ability is considered one of the best in Italy. His dribbling, passing, and shooting ability are great. He even was once predicted to be one of the best Italian players in the future.
But he was a bit unlucky because at the time he joined Juventus senior team its situation wasn't quite good. Juventus was playing in Serie B after the Calciopoli scandal and was forced to always play its best players. Youth player like Giovinco was considered immature. As the result Giovinco only played three times in Serie B, he simply didn't get enough time to play.

Giovinco was 21 years old at that time when he made his national team debut under Cesare Prandelli when he was on loan to Parma. No wonder people have high expectation on him. Moreover, the Italian national team players were getting old. It was time for new generation to shine. And Giovinco was considered as a future Italian player.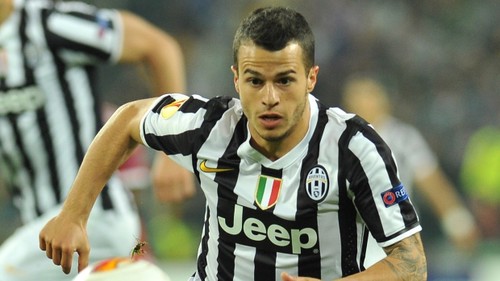 But he turned out failed to play consistently and spent most of the time in the Juventus bench. He missed a lot of important games, he then finally decided to leave Serie A and competed in Major League Soccer (MLS) by joining Toronto FC in February 2015.
Giovinco was outshined by Alvaro Morata, Carlos Tevez, Fernando Llorente and Alessandro Matri by the time he left Juventus.
---
Moved to MLS was a big decision for him, moreover he was still under 30 when he did it. Usually European players see MLS as last place to go before retired, definitely not a place to go when you are under 30. Several big names move to MLS a year or two before their retirement, so Giovinco's decision to move to MLS before 30 was unexpected for many people.
Giovinco knew that playing in MLS means smaller chance for him to be summoned to the Italian national team since MLS was considered less competitive than Serie A and many other big European leagues.
But Giovinco was able to find his best form in MLS. He even became the top scorer in his first season with 22 goals in 33 matches. Giovinco also won MLS Cup 2017 with Toronto FC after beating Seattle Sounders 2-0.
Giovinco is considered as one of the best players in MLS. But that was not enough to make him summoned to the Italian national team. The main reason why he wasn't summoned to the Italian national team was because MLS is considered less competitive than many European league.

Antonio Conte said this to Giovinco when he didn't bring him to the 2016 European Cup:
"When you choose to move to a particular league, you must also think about other aspects of football. I have talked to him [Giovinco]."
And Giampiero Ventura said this to Giovinco:
"I have done everything I can to help him. But in fact, he [Giovinco] played in a league that was not taken into account. Many of the goals he scored became unimportant because the qualities he possessed were different from those in the league. Certain leagues will affect mentally."
Two Italian coaches said that MLS was not competitive enough for a player to be summoned to the Italian national team.
But Roberto Mancini doesn't see it that way. He sees Giovinco's 82 goals and 50 assists in 140 matches with Toronto FC as a sign that the player deserves to get a chance to play for the Italian national team.

Do you think Giovinco can live up to Mancini's expectation and play well in the Italian national team? Or do you think Conte and Ventura were right by not summoning Giovinco to the national team because he plays in less competitive league?
Anyway, welcome back Giovinco!