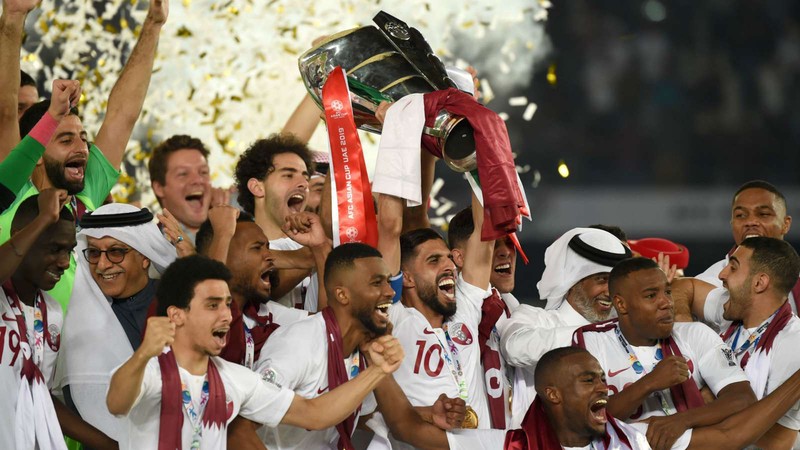 Qatar crowned champions of Asia amid geopolitical sentiments. It has been 19 months since Saudi, Bahrain, Egypt, and UAE started an economy and diplomatic embargo to the gas-rich Gulf country. They accused Qatar of supporting terrorism and they demanded the country to cut their cooperation with Iran and to close Al-Jazeera TV station. The accusation was denied and the demands were refused by Qatar.
The 2019 AFC Asian Cup was hosted by UAE, one of the countries that boycotting Qatar. There were 24 countries that participated in the event, divided into six groups. Qatar and Saudi were both in Group E, the 'blockade derby' was tense as expected. But it was nothing compared to Qatar vs UAE duel in the semi-final that ended 4-0 for Qatar.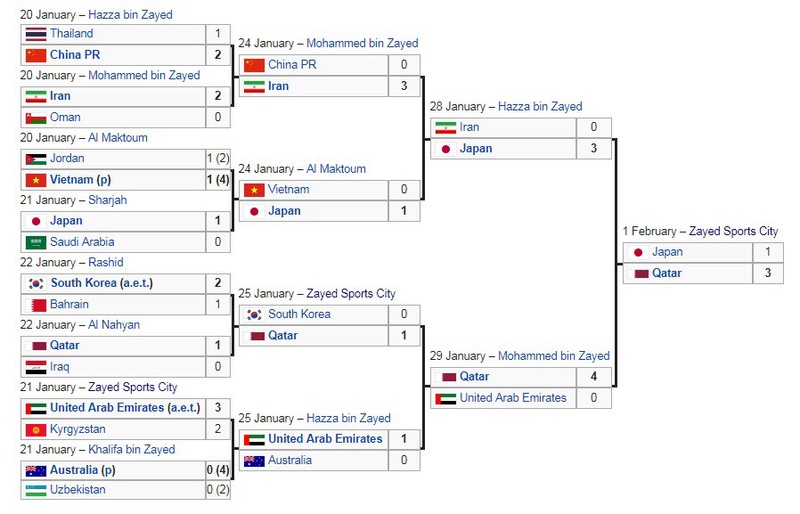 The Mohammed bin Zayed stadium was full of UAE fans since Qatari fans are forbidden to enter the country due to the diplomatic embargo. Moreover, UAE government-linked bodies, Abu Dhabi Sports Council, was reportedly bought 18,000 tickets and distributed them to UAE fans.
The game started with UAE fans booing on Qatar national anthem, a sacred ceremony before every sporting events between countries that shouldn't be treated that way.
And they started throwing shoes and bottles after Qatar's second goal. Fans on social media were calling FIFA to do something about this and punish UAE. AFC said that they are conducting a thorough investigation regarding the incident and will decide what to do once the investigation has been completed.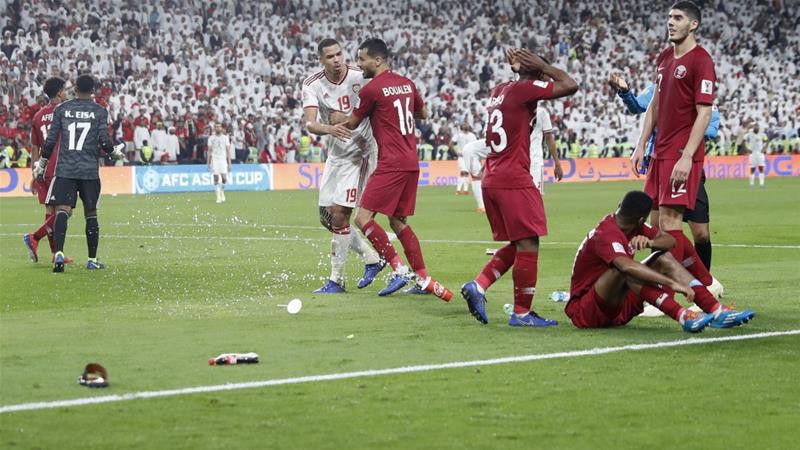 After UAE was thrashed by Qatar in the semi-final, news coverage of the event dropped drastically in UAE despite the event is entering the final stage. For UAE the defeat was hurting their national pride and their geopolitical campaign. Despite being boycotted, Qatar's economy still survives and lives of people are nearly affected by the boycott. And now they even managed to lift the Asian Cup for the first time in UAE, of all places.
Qatar's performance in the final was not affected at all by the incident in the semi-final. They even thrashed Japan that has long been a football powerhouse in Asia with a score of 3-1.
Qatar player Almoez Ali scored a sensational goal with his bicycle kick and broke Ali Daei's record as a player with most goals in the tournament.
With this win, Qatar has wiped out all doubts and criticisms towards them as host of the 2022 FIFA World Cup with no footballing tradition and history. Qatar has been playing impressively from the group stage to the final match.
And I hope the boycott will end soon so we can have the 2022 World Cup without any political distraction.
Congratulations to Qatar, a very well deserved win.