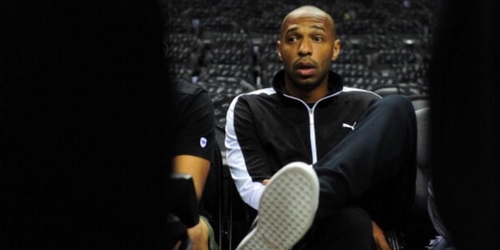 Arsenal legend, Thierry Henry is currently reported in talks to coach the Egyptian national team. He will replace Hector Cuper who brought the country to qualify for the 2018 World Cup finals.
Egypt Football Federation, EFA, is rumored to have a meeting in London with Henry. Former Egyptian national team goalkeeper Nader El-Sayed, who is now a player agent, confirmed the meeting.
"We had a meeting with Thierry Henry's agent in London, along with EFA officials, Hazem Emam," said El-Sayed quoted from Egyptian media Kingfut.
"Currently, Henry is still considering the offer before deciding whether to join or not, but it is beyond salary," he said.
If Henry accepts the job, he would be the second French who coached the Egyptian national team. Previously, Gerard Hili coached Egypt in 1999-2000.
Henry's coaching career started as assistant coach of Roberto Martinez in the Belgium national team since 2016. His achievement with Belgium national team can be considered as a success since he brought the team to the 2018 World Cup semi finals.
I hope him the best for his next journey. Good luck, Henry!
Source: Kompas