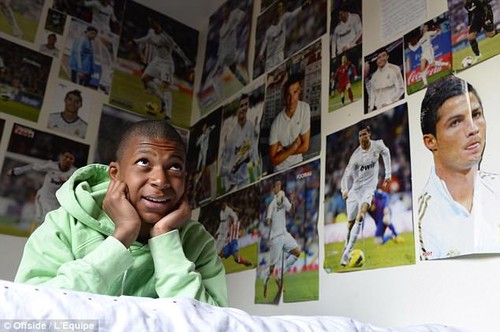 Work hard until your idols become your rivals.
Looks like Kylian Mbappe is living proof that the popular line is possible in the real world. Mbappe is known as a big fan of Real Madrid and Cristiano Ronaldo. He grew up watching the Portuguese star's action on the pitch.
Mbappe even put Ronaldo's posters in his room. Not just one, he put them on the entire wall in his room.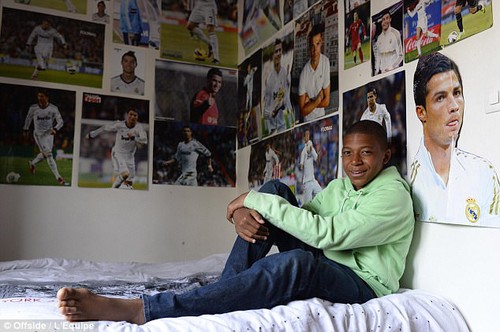 While looking at his idol from afar, little Mbappe continued his training to hone his skills and experience. He also obeyed the advice of his father who suggested him to join a small club first to get more opportunities to play. This was later proven to forge Mbappe into a star at a very young age.
Mbappe has achieved a lot for a boy his age. The most prestigious ones were the World Cup title and the Kopa Trophy.
Then on December 31, 2018, Mbappe uploaded a photo on his Instagram account. The same photo with the iconic one, little Mbappe in a room with various posters. But he edited Ronaldo's posters with his posters at various moments in 2018, including posters when Mbappe lifted the World Cup and the Kopa Trophy which is the Ballon d'Or for young players.
The photo is so powerful and says a lot about Mbappe's achievements. With this photo, maybe Mbappe wanted to send a message that he is ready to compete with his idol. That all his childhood dreams came true even when he was still a teenager.
Congratulations for the amazing year, Mbappe!