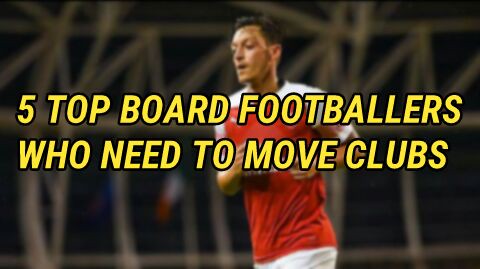 The reason the footballer moved the club is certainly diverse. Because you want to get the chance to play more, reunite with the former or play in the highest competition.
Playing in a club sometimes is a lottery. Many players also fail in certain leagues, but are successful when they change league or move clubs in one league.
For example, there are certainly many, such as Radamel Falcao who failed at Manchester United but can shine again at AS Monaco or Kevin De Bruyne who are wasted on Chelsea but are good at Manchester City.
Here are the names of high-class footballers who need (or are obliged to) move clubs to maximize their potential. Anyone? The following information is reported from Sportskeeda.
1. Julian Draxler (Paris Saint-Germain)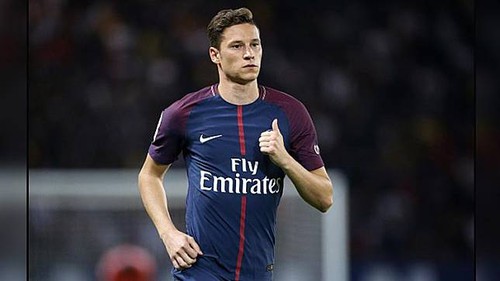 Julian Draxler, gelandang serang PSG.
Dengan pemain sekaliber Kylian Mbappe, Neymar, Edinson Cavani, dan Angel di Maria dalam starting eleven klub kaya raya Paris ini, Julian Draxler menjadi bukan siapa-siapa jika dibanding dengan nama-nama tadi.
Pemain sayap Jerman ini adalah pemain berbakat yang jarang mendapat kesempatan bermain di PSG. Sebagai pemain, dia perlu klub yang memberikan banyak waktu bermain untuk memaksimalkan potensinya.
Namanya sempat dikaitkan dengan Arsenal dan Barcelona. Masa depan Draxler kelihatannya akan ditentukan di bursa transfer Januari. Ke manakah dia akan berlabuh?
2. Lorenzo Insigne (Napoli)
Lorenzo Insigne
The posture is not too high. But his speed and intelligence on his pitch are often compared to Lionel Messi and Mohamed Salah.
The Italian has become one of the important players for Napoli, who emerged as a new force with an entertaining soccer game (although it has not been able to end Juventus' domination in the last seven seasons).
But Insigne, who was once the Italian Cup's top scorer, needed something more. Napoli clearly cannot match Juventus and the rise of AS Roma also makes the Partenopei increasingly difficult for the Serie A champions.
At the European level, Napoli still can't speak much with the competition against Barcelona or Bayern Munich.
Insigne's future has not been ascertained even though some big names like Chelsea and Barcelona are reportedly eyeing his services. Is it possible that Carlo Ancelotti's presence as coach of Napoli can lead the Sao Paoli-based club to win the Italian Serie A trophy?
3. Mauro Icardi (Inter Milan)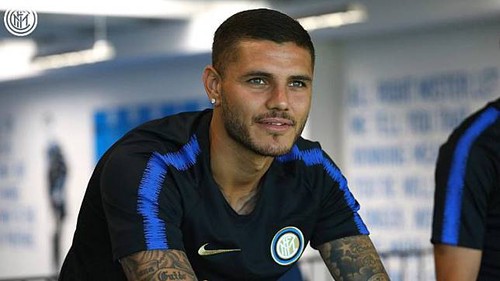 Mauro Icardi training at Inter Milan.
One of the dangerous goal machines in the Italian Serie A. However, he was not included in the Argentina national team squad, which relied too much on Lionel Messi.
Icardi became one of the transfer commodities targeted by many top clubs. Even Barcelona and Real Madrid are ready to compete for their signatures.
Inter Milan is currently not like in the 1990s. Often changing managers, not yet able to achieve its glory again after winning three titles during Jose Mourinho's training (2009/2010), makes Icardi seem to need to find a more promising club.
4. Mesut Ozil (Arsenal)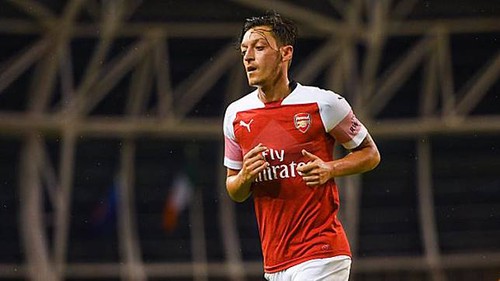 Mesut Ozil, Arsenal playmaker.
Back and forth often reportedly will move from Arsenal, but eventually survive too. After deciding to retire from the German national team because of racism, the only place for Ozil to prove himself is with the Gunners.
However, it seems that the 29-year-old is less fit with new coach Unai Emery who replaced Arsene Wenger. Even though he won in the match last Sunday (09/09/18) against Cardiff City, Ozil looks less excited.
Manchester United was linked with Ozil. But all can still happen in the January transfer market. Will Ozil really move? Or stay afloat?
5. Marco Reus (Borussia Dortmund)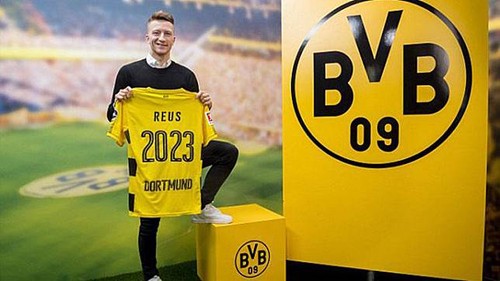 Marco Reus
Marco Reus began to be known when delivering Dortmund almost European Champions League winners of the 2012/13 season (losing to heavy rivals in the German Bundesliga, Bayern Munich). His performance was still brilliant until the 2013/2014 season but unfortunately the injury prevented him from appearing at the 2014 World Cup in Brazil when his country became world champion.
Many have doubted whether his career could continue considering many talented footballers who were forced to end his career due to injury. But he is currently with BVB.
Sadly, when he appeared in the 2018 World Cup in Russia, Germany were knocked out. Reus had scored when Die Mannschaft won against Sweden in the group phase.
The 28-year-old has expressed his desire to move from Germany. Will that be a sign he will find a new club in the January transfer season?