Futbol dünyasında yıllar geçtikçe yükselen transfer ücretlerinin arka planında çok ilginç hikayeler yatıyor. Oyunun özünün yıllar geçtikçe kaybolduğu ve tamamen sanayileşen futbolda son yıllarda yükselen bir şirket var, XXIII Capital. Milyonlarca euroluk transferlerin arkasındaki "yatırımcı" olarak görülen bu şirketin hikayesini Guardian Gazetesinden Ed Aarons inceledi. İşte Griezmann, Felix, Bernardo Silva gibi isimlerin transferinde "gizli payı" bulunan bu şirket ve olayların arka planı...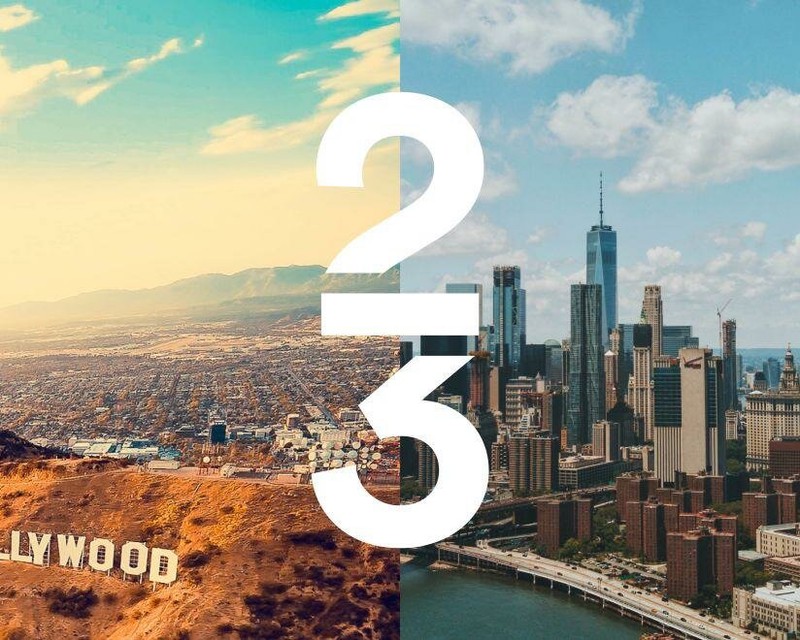 XXIII Capital has been providing the most important "investment capital" of the football world for more than 5 years. In the transfer of Griezmann to Barcelona of 120 million euros and the transfer of Atletico Madrid to Joao Felix, millions of euros passed through this company. Benfica and Watford have their share in many transfers.
17
The company, founded by Australian Stephen Duval and British businessman Jason Traub with a value of £ 2, opened offices in London, New York and Los Angeles before Barcelona.
16
Traub, "Spain is one of the most important markets of world football and one of the greatest sporting capitals of the world, we will also work in Spain," he said after opening the office in Barcelona and planning a short transaction of over 3 billion. So how did this company come to the level to make crazy transactions in the football market? It is necessary to go back to August 2014.
15
Bernardo Silva starred in the Portuguese League 2 with Benfica's B team that season and began playing in the lower age categories of the Portuguese national team. He also wanted to play in Benfica, where Jorge Jesus was the manager, but Benfica's coach did not think of him and was told to "be patient".
14
This was a strange situation, but even more interesting for his manager, Jorge Mendes. The player, who may be one of his most important clients, was not playing, and Mendes, one of the world's most important managers, immediately arranged a lease and took Bernardo to Monaco. Along with the club's Russian saber Dmitry Rybolovlev, Monaco had already transferred many players of Jorge Mendes in the past 12 months, including James Rodriguez and Radamel Falcao.
13
After the transfer of Bernardo Silva, XXIII Capital started the money transfer. A document regarding the transfer was prepared on September 11, 2014, but the price was not written. The company, which is stated to be controlled by the Candlewood Investment Group, which appears in New York, was registered in the Cayman Islands, a tax haven.
12
So what did Bernardo Silva's transfer bring? He was transferred to Monaco, where he went for a rental, for 15.75 million euros in January, but it took 1 year for this story to be understood. In January 2016, Football Leaks revealed the exchange between Monaco and Benfica with 3 documents it published.
11th
The first two of the documents related to the lease deal, and the one dated 10 July 2015 related to the transfer, showed that the option to buy was 5.25 million euros. Even stranger here, it was stated that Monaco would pay the money to XXIII Capital, not Benfica.
10
Subsequent documents showed that XXIII Capital gave a loan to the Portuguese team. This method has been used in many transfers during this time, including the transfer of Gianneli Imbula from Marseille to Porto.
9
Due to the lack of documentation, it is impossible to know exactly where this money goes. We can predict that at least 10 percent went to Jorge Mendes's company Gestifude, and Mendes, who took Joao Cancelo to Valencia that season, had an income of 4 million euros. So how much was XXIII Capital paid for the loan? This corresponds to a cost of 1.3 million euros, and when 15.75 million euros are considered, it corresponds to 9 percent.
8
XXIII Capital got stronger and stronger after Bernardo Silva. Traub, the owner of the company, also explained what they did in interviews as "providing creative financial solutions" and said that they are getting stronger in the world of football, "All clubs will eventually have problems with the flow of money, with intangible values ​​and difficulties around the players. There is a buyer who wants to spread it. We step in here and 'we can solve your problems for both of you. We give someone their money right away and make the other pay in 5 years. All we have to do is negotiate financially. "
7
Barcelona bypassed the places where it previously used loans, this time and received 85 million euros from XXIII Capital on Griezmann's transfer in July. 9 days ago Atletico also borrowed 96 million euros from the company for Felix, he is also the player of Mendes.
6
Atletico Madrid and Benfica have recently been fined for using 3rd persons in transfers. How did XXIII Capital ensure that this penalty would not be taken? "The agreements we have made do not prevent and affect the independent negotiations of both clubs. We do not aim to have a decision about the future of the player, FIFA opposes this," Traub explains.
5
The relationship between Benfica and XXIII Capital, which are close links of Mendes, is very strong. In February 2018, Portugal's championship team agreed to use 100m euros of television broadcasting rights, and according to Traub, "it was done to balance the costs."
4
Where does XXIII Capital get the money? One of the biggest investors is the Soros Investment Company, run by American financier George Soros. Traub is fin
Benfica described this transfer as a "normal financial operation", but XXIII Capital was not mentioned in its 2015 financial reports. It was stated that there were 12.85 million euros in profit from the sale of Silva, which meant that 3 million euros had gone elsewhere.
2nd
"We are a private finance company, we are similar to a bank, but we have our own credit lines and money pool. We have financial comfort that allows us to contribute directly to the sports, music and entertainment industries."
one
Since 2015, the company has also gone public, earning revenues of 23 million, 5.6 million and 7.2 million euros on the stock market. Twente, one of the Dutch teams, also went bankrupt in April 2016 and received an 8 million euro loan from XXIII Capital to survive. Watford also received a 25 million euro loan from XXIII Capital in 2016. If there is a lively transfer period in January, it is already clear that XXIII Capital will again be the winner.