A few days ago Italy was the protagonist of another bad game ended with no win.
It is now months that we are not witnessing the full rejoicing for the "Azzurri".
With Ukraine, another embaracing test, another draw.
But what will be the reasons?
Mancini? The Roster? Commitment? The psychological state? The strength of the opponents? The federation?
A bit of everything.
Regarding Mancini you can say anything but a bad coach. He has won a lot, has trained prestigious teams, often won thanks to an elegant and beautiful game to see.
Mancini coach can not be the problem, if anything it could be the Mancini selector to be.
This is the problem of the team of potentials players. The coach has summoned many different players, many debutants and maybe he's trying to figure out if he can catch some good surprising player.
To understand how much laughter and little thickness, I think it's a game without central attack player, with Bernardeschi having to improvise a falso nueve.
A bad rose, let's not go around. It is clear.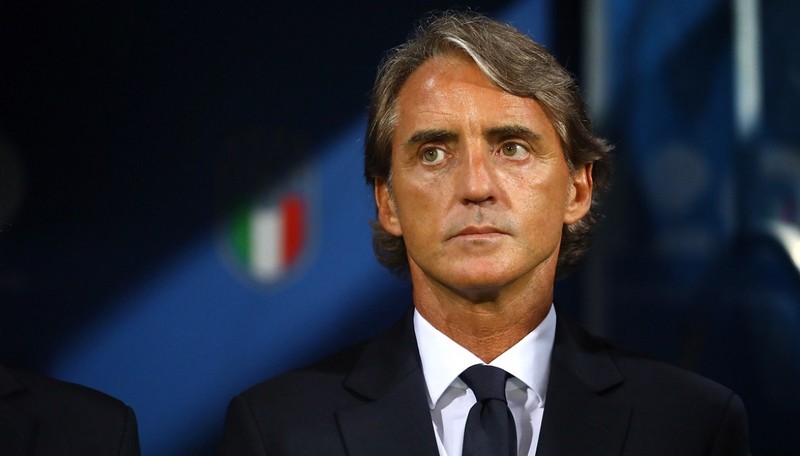 Player like Gagliardini, who does not see the field with his club team, is in the 11 of the national team.
Add that some players as verratti and Insigne and distinguished in the national team and are under standard and you will understand how badly we are. Chiellini and Bonucci are at risk of being expelled even in a friendly game, since at international level they do not leave certain actions unpunished that are overflown in Italy.
We are in bad condition.
The Federation has been lying for years and here we are spreading a veil of mercy.
The level of the other nationals is higher.
What to do?
Put a point and start over.
Make a four-year plan and try to build a group of 35-40 players with at least 25-30 under 25 years.
Give them confidence, amalgamate the group and build a real team, from scratch, perhaps without great talents but with talents young people able to find themselves by exploiting the qualities of the individual and the excellent coach we have.
We will make it?