Sarri literally has something against Odoi. He's an 18-year-old left winger so he's not going to be amazing on the right, he needs time but when he plays on the left he always plays well. The fans need to chant his name aloud. Send a message to him we want him to stay and to Sarri to start him. That's what needs to happen end of story. Sarri needs to stop whatever games he's playing. Odoi was sensational for England and he knows it, the only people that didn't know about it are living in a cave.
I don't understand why he will not put any faith in this amazing pool of talent that Chelsea has. I used to be pro-Sarri but the way he is acting with their youth players is becoming tiresome. He is clearly pushing the kid away. Hudson-Odoi should be prepared to leave this club. I love the kid but if the coach can't just give this kid what he needs then he should let the kid go.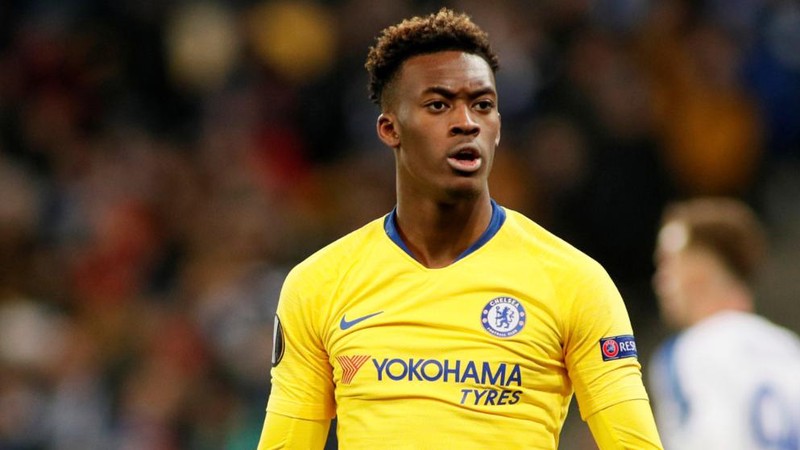 His mentality may have worked 2 or 3 seasons ago but in the current era, his way of thinking doesn't apply. The younger generation is slowly taking the football world by storm, it's not about being experienced and being a starter anymore. Look at the likes of Mbappe. Ignoring younger players that can give consistently good performances because of their age is a backward way of thinking. Chelsea needs Campos and Jardim in. People who believe in youth and can identify the top young talents.
I agree Odoi needs game time and they gotta keep hold of him... But the last thing an 18-year-old need is to be told he's the best thing in world football at his age. Making it easy for Odoi won't help him develop, and if Odoi works his ass off to prove that he deserves his place, he will become 10x the footballer that he would be if Sarri gave him hugs and coddling Klopp style. Callum should start Premiere league games more now. Maybe here and there a rest but mostly it should be him.