He definitely knows how to play the competition! He approaches each game with a different mindset/idea. One of many reasons why I like him. Honestly, I thought he was an average coach at P$G and only did well there because of money but looking back on that I made myself out to be a twat. This guy is a tactical genius. His views on the game are amazing and he knows so much that can help us. Europa League should be called the Emery League. What a manager!coyg
His vision is clear. Focus every day and work together. He bring the best out of Iwobi and the rest of the squad. And some fans still think Wenger can do the job. Sorry, I love him, but I think he cants. Glad Emery is with us. I remember the frustration and fear of waiting for the next Arsenal manager to be announced, all the rumors seemed meh. Then he just came into the picture all of the sudden. But I had much trust in him. Now he just proved himself. Honestly, i can't wait for us to face a strong team, at least those that is what is shown on the media as strong teams. I am happy about our run and what our new manager is doing.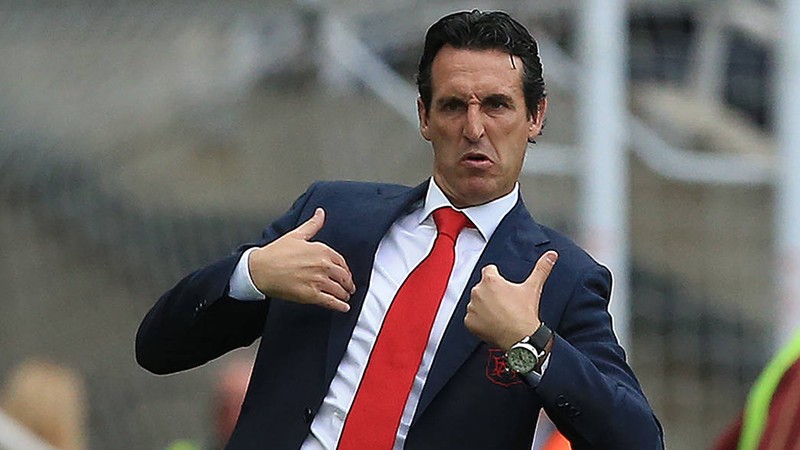 But we are yet to face a proper challenge so i won't be too overexcited. We are facing Liverpool in three weeks time that game will be the one to watch. Well done unai emery, I knew it that you have an ambition for the club. Nine straight wins, No draw.Talking about Torreira, Well considering he's been almost covering every blade of grass and doing the maximal in the effort and as a commanding general compared to his counterpart next to him, Torreira been sensational, absolute class. At last, we have fighter midfield who can cover Ozil while attacking. Great buying. He provides the defensive balance Arsenal were lacking in the past few seasons! Ball winner midfielder we needed for seasons!