There is clearly something wrong with Chelsea if this "not taking advantage of other teams slipping up" is happening to them consistently. There needs to be a reform of tactics asap the fact that they were crossing relentlessly against a team that thrives in the air and literally only possess that 1 ability is a joke. Jorginho has 0 killer pass and honestly seems useless at the moment on top of their horrible defending again due to poor organization and defensive tactics.

Kante needs his CDM role back then players can advance from the midfield with the attack it was just too slow after Burnley 2nd goal. And yes their football is unorthodox and "boring" but they have to remember not so long ago they did win a Champions League playing like this. The Giroud for Higuain sub was horrible as they need a goal take someone else off let the two ST play together. Why can't anyone in that team take a corner its been going on since the start of the season?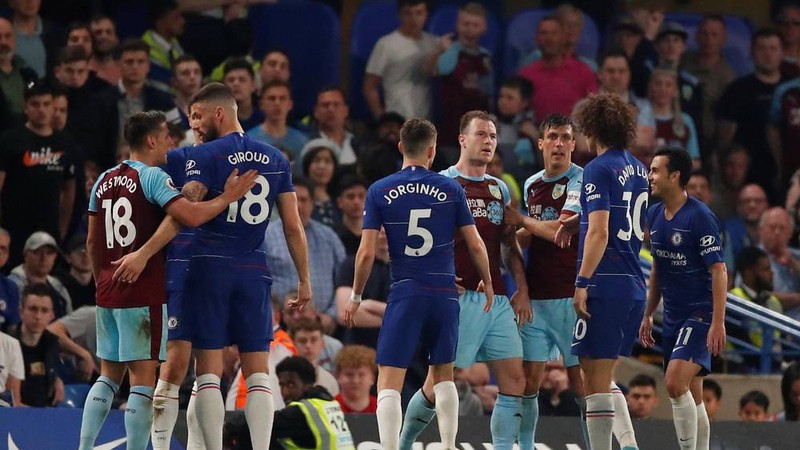 It's not Burnley fault for playing like this and time wasting since their fighting for relegation so they have to defend like that but the fault is in Chelsea team in their manager who has no clue how to break teams who defend like that its not the first time they lose points to an 11 man defending team. Burnley played to their strengths and came out of Stamford Bridge with a point.

They don't care if you like watching them. Chelsea had terrible set pieces once again came back to haunt them, both defensively and offensively. They often looked repetitive and devoid of ideas beyond giving hazard the ball and hoping something would happen. Congrats to them. They secured their last season in the premier league. This night was a minor set back for them, for them, a draw is their greatest achievement.
They should have taken Jorginho off and played Higuain and Giroud as st. Giroud does his job quite well in fact, but there is no point in having a holding midfielder playing when they are dominating possession. Chelsea always comes back and play terrible on the 2nd half, it always happens. Well if they had marked and defended those 2 lone chances they would've won comfortably. They had Burnley on their heels in the first half. No excuses especially when you're at home.