Honestly, I feel like a huge issue with us tactically is the playing out of the back. We do it at the wrong times and are too reliant on it. Niles, Monreal, and Mustafi, more like a last resort type of pass when they're capable of being on the ball and moving forward. It's like they're scared of the ball now. Also, it consumes too much time and takes forever to build up a play. For opposing defenses in good form, this doesn't work, as they will have too much time to focus on breaking up plays which makes it harder for our offense to make plays.
We had a chance to go above Spurs and take the 3rd positions. I'm so pissed. Almost 5 times this season we had the chance to leave rivals behind but we somehow always bottle it. Absolutely terrible opened up way too easily we don't look hungry for this spot and this loss is gonna bit us in the arse, we move on. When it matters, we bottle it. We could be given just one game to win the league and we will find a way to bottle it. Players that really brought us down. Mustafi, Lacazette( although I really don't want to say this he lost the ball a lot today.)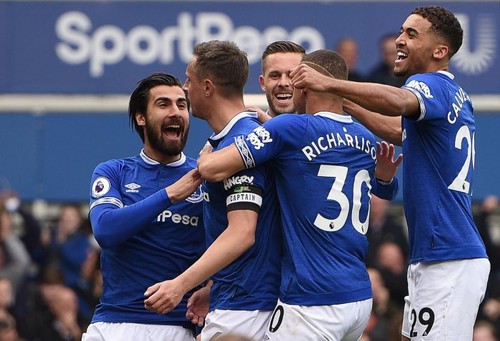 Couldn't see any magic from Ozil today. Although I hate to say it both Kolasinac and Niles were poor today. Hope we bounce back with a win against Napoli though. But remember we're still 4th. It's still in our hands. For everyone saying "Xhaka is shit" well now realize how important he is as well with Torreira. It felt like the passion nor drive from the team as a whole. If Iwobi was on all game we probably would have tied or won.

They were so better than us, wanted to win more than us. We invited the pressure by not creating chances in the first half. The passing accuracy and range e Xhaka possess can't be compensated by Elneny for sure. We were just dreadful. Awful lineup and terrible defending apart from Sokratis and now he'll be missing for our next two games. It is so annoying that we consistently perform poorly away especially in the Everton game but we need to perform in every game.