Liverpool must learn to overcome the fear of defeat and recover from it. Every defeat means losing confidence and that is bad for the whole team performances. Keep it up stay positive and in control. Being 2nd in the league will waste all efforts from the beginning. This is absolutely annoying for fans.
Salah has been out of form in recent matches not only in the Everton match but a lot of matches he could either be clinical or pass to somebody to score. This looks much of like Daniel Sturridge playing for Chelsea right before he joined Liverpool. Everybody can have a bad day but he forces the issue too much even when it ain't working out. I can barely see City dropping points at this stage. their squad depth will prove a big factor in this final push for the title.
Liverpool did well especially VanDijk. Not conceding goals. It's not their day though. Now, Liverpool must win every match to pressure ManCity. Next season gonna be tough. ManCity, ManUtd with Ole. But that's just predictions. Anything can happen in football. City haven't been at their best in their last few games but they've still managed to win because the players took their chances when it arrived, salah misses way too many chances, two golden opportunities.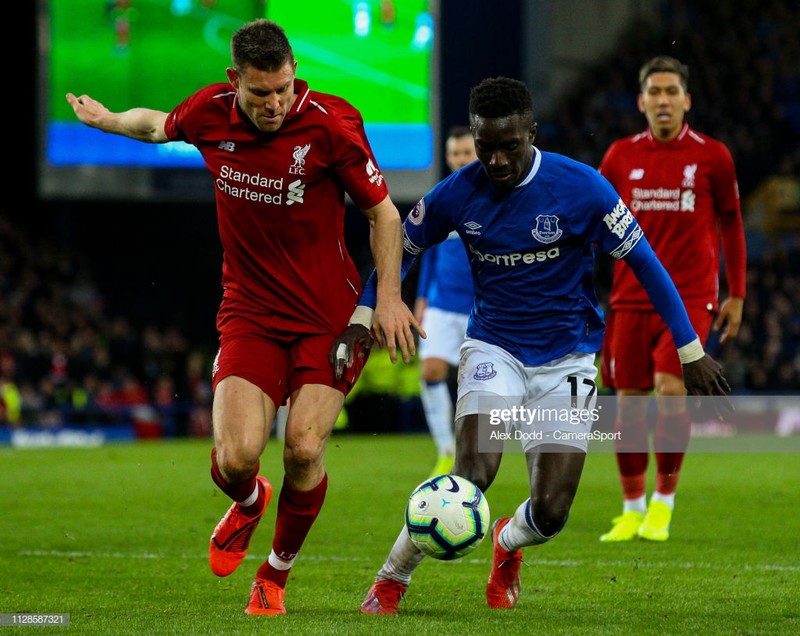 He wasted them all, when city visited Everton, they scored via a setpiece and a mistake from the goalkeeper, last game he had clearcut chances but again were unable to take them, I think that's the difference between Liverpool and the city, I won't blame Klopp, though he's the manager, but is he the one that ask a player to take too many touches that drift's the ball away from goal. I love Salah so much but from last season when he really took responsibilities in big games, he's been pretty annoying this season, those chances were seasons defining moments.
Why bring on Lallana and Milner? Shaq would've been perfect to come on and make an impact which he's shown on countless occasions, why is Klopp not using him lately?? If I would've been in Klopp's position I would've put Shaqiri in At the 60th minute Already! Taking Salah off. Salah missed 16 chances in the premier league, he has been out of form this season.
If I had to give a rating out of ten, I would give Alisson 7.5 / has had better games but another clean sheet, Arnold 6 /crossing not good today, Van Dijk 8.5 / best player kept them in the game, Matip 5/ sloppy passing, Robertson 7/ played ok but nobody in the middle gave him an option for a pass, Henderson 8.5/ him and Van Dijk were the only players to make good passes and tackling, Fabinho 5.5/ was not as great as he is, Gini 7/ played ok but no the best, Origi 5.5 / did nothing will the ball when he got it, Mane 6.5/ was not as great as he normally is didn't get the ball enough, Salah 4.5/I like salah but today he did not do a single thing right could not finish off anything, Milner 5/ is normally calm player but gave the ball away a lot. Bobby 6/ created a bit of play but was sloppy and gave the ball away, Lallana 5.5/ didn't play as well hasn't played much for a while so wasn't up to speed
Liverpool still lacks creativity in midfield and there needs to be real competition in the squad up top, at the moment Salah is playing poorly and needs to be dropped but there is no one else. It's so sad to see their lead get away from them just like that. Chances created but not taken. Those are the worst because you know you were close but you just didn't finish it. Sucks for fans to be in the position they are in. They just went from pinning to win every game to hoping city loses the next one. That's a decision I can't understand especially when they really needed this win. No pace in the center of the park at the end, just a whole lot of holding onto the ball and even that they didn't do properly. There's a reason why the word "hope" came about in the first place, they should give their best again and hope for the positive result.