You can tell that Shaqiri is just grateful to be at the club, perfect sort of player to have in the ranks when it comes to rotating the squad, doesn't look the type to kick up a fuss, especially when you've gone from being relegated to being a point off in a title race and in a champions league final. Put it this way I can think of a few people I'd rather sell than Shaqiri.
Quality option off the bench if needed. He is one of the good playmakers and midfield star. I believe he can be just like Bernardo Silva. Never forget his impact against United. He creates good chances and is a good sub. Needs more time. Absolutely clinical when he is on the form, needs more playtime though. They must give him more play time against all defending teams. I love Shaqiri's heart and gameplay. Love to keep him on the team and see him get more playing time. Lallana always gave and gives 100 Percent. Just riddled with injuries he was actually the first.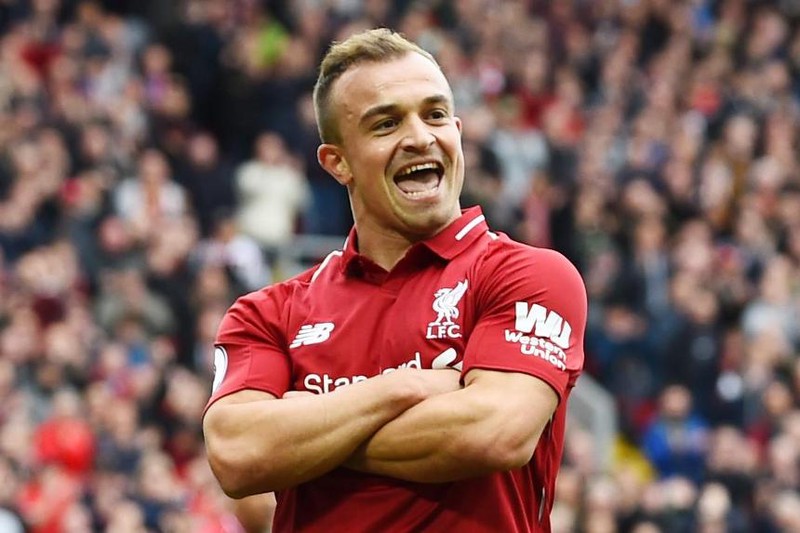 Liverpool playing to lead the press when Klopp came. Sturridge is a clinical finisher personally he's a great asset off the bench for anyone. Moreno is playing in an attacking minded league with no defense priorities as he favors the attacking side of the football. What do you know about Woodburn? He'll be giving a chance again in preseason. And if they bring a CB in that's lovren out which I think will happen if they buy. If not he stays.
Shaqiri is the best in the midfield and in the attack. His passes are magnificent and brutal. I don't want him to go because I think he can replace any attacking player if needed. Shaqiri is a super sub, but they have to play him more often. Solid squad option. He is a great "Tier 2" attacker. He can be a great contributor obviously. He just needs to work on his defending and pressing. Great at breaking the lines, superb crosser, and deadly set-piece taker. I'd give him a 7.5/10 on the Year.