Torreira has only played 2 full matches till now. Give him some more minutes, he's going to be a very important player for us very soon. So much work unnoticed from him, but he plays with the same style than Kanté. Always harassing the opponent's midfield, he is a real defensive midfield, he takes pressure off our defense which allows them to be more focused and not make too many stupid mistakes.
For all the matches I watched Arsenal defense seems more secured when Torreira is in the midfield. He has lots of passion for the game which we need. Guendouzi loses his position because he likes to move forward and Torreira is quick to gain the ball back in case of the counter-attack. He is the heart of our team. We can keep a clean sheet with him. This boy will do anything to try to win the ball back.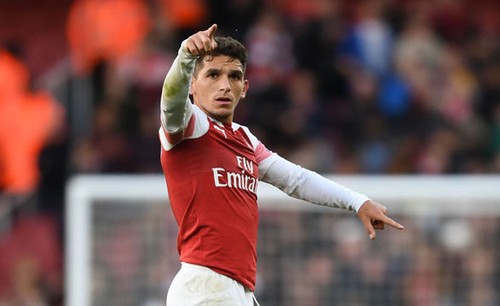 He is a warrior. But he needs to get little bit careful while doing tackles because it might cause a problem to the team & him. He shall start playing every game in premier league with that type of commitment and the vision. He is a great player who needs to be played far more often. Torreira improved our attack and defense and made Iwobi look like Mbappe.
He has very good qualities. He has incredible passing accuracy, tackles, positioning. I hope he can becoming goat in our midfield. Very impressed with this young man, we need many more players with his hard work ethic, he is not frightened to go anywhere and get stuck in. The boss should recognize this fact and play him at every opportunity.