Can't believe I am saying this, Spurs are in the Champions League Final. Oh my god. Now they can attract really big names to the club. You don't know who to give the player of the week? Lucas for hatrick? Lloris for saving them? Dele Alli for the two assists(although he was awful first half)? Llorente, what a hero. Changed the game! Even if they lose in the final, they already did something great. They did much better than many big teams out there. You know, Spurs fan would love for them to win in the final. But whatever happens, fans are very grateful to what have they become. To silence all those doubters. To prove everyone wrong again, and again, and again.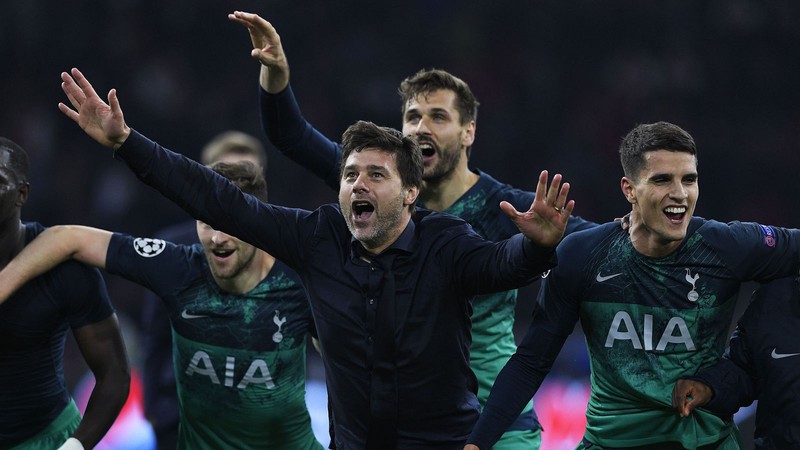 Lucas what you did tonight was immeasurable! You will forever go down in Tottenham history as the man that put them in their first champions league final . Hats off to you, you so deserve the accolades and hopefully more to come in the final. Attitude and Commitment sum up Lucas. I bet Man Utd wish they had a few like him! A great player as I said from the start of the season he is one of the key players. What a lovely performance Lucas! The best hattrick ever! Amazing 3 goals made a dream come true for all Tottenham fans. Top player, Top family man, an amazing football role model for young kids all around the globe. Thank you, Lucas, and thank you all the Tottenham players.
Moura deserves a statue. And I've seen for a while now Kane could return for the final. As well as they've been doing in the UCL without him. They need his skill and most of all leadership. He calms their team down. Spurs never won the CL, somehow impressively reach CL final, beat BVB, City, and Ajax with 0 money spent. Huge respect to both Tottenham and Ajax for their amazing football this season.