Need to build a team around their youth. They can't attract world-class players anymore. The only world-class thing about Chelsea apart from hazard and Kante is their youth academy. They need to start bringing youth through to have a strong spine of long term players at the club and mold them into exactly the sort of players Sarri required for his system to work.
They should be aiming to have Ampadu, Christensen, RLC, CHO, and Pulisic all inconsistent starters in the long term and build around the youth players to bring through the next John Terry's and Frank Lampard. Those are the kinds of players they're missing at the club, the kind who are Chelsea through and through. The problems in the club are deeper than things like that if they don't want to become a club that consistently just tries to get top 4 then structural and priority changes are needed at a board level.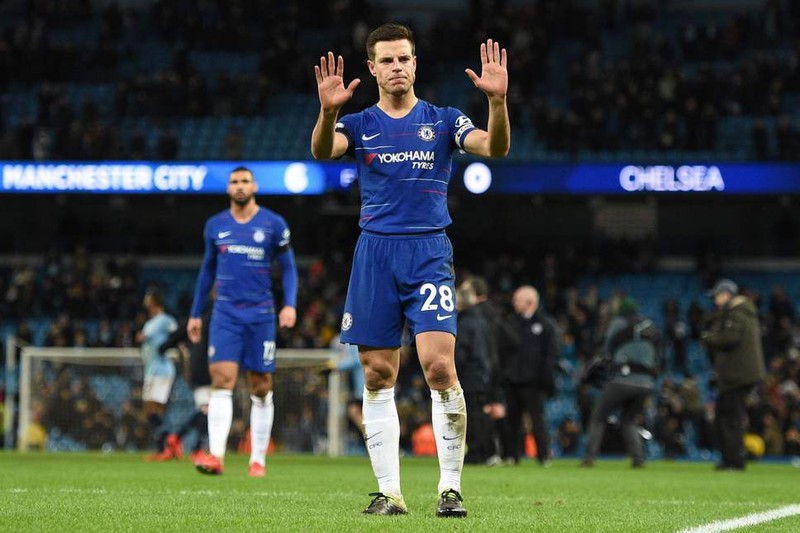 What a bad performance I have witnessed last night from Chelsea specially that embarrassing first half, the goals they conceded were just absolutely embarrassing !!! Kepa was horrible yesterday, with the money they spent on him he should never let that kind of goal go in especially the fourth goal. Midfield was absolutely shocking, Jorginho and Barkley were useless. Poor Kante running around putting pressure on the city line but the two other midfielders did not help at all.
I do not understand why Sarri keeps playing Jorginho when he has been struggling for most games !!! He has no creativity at all, he can't give assist like Cesc or score goal for the team. I can't even remember the last they have been smashed, embarrassed and humiliated like this! the fans did not deserve this kind of shocking horror performance from the team.
Think it's safe to say Chelsea season is over. Everyone can play the blaming game but the truth is every single one of them deserves to be blamed. Sarri, the board, the players, even Roman. With the amount of money invested in some of the players Chelsea have like Alonso, Barkley, Morata, Zappacosta and more, you would've thought that they could have at least used that to get world class players but nope.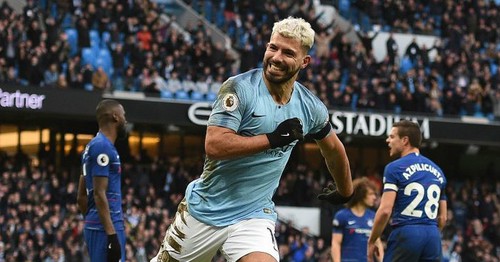 They're Chelsea and they only know how to spend for whatever saves the most money, they don't listen to what their managers/coaches want, and they put financial security over long term success. They should be real and face it, they're not going to win the Carabao cup and even if they did it won't mean anything, I'm not even confident if they'll make top 4, much less win the Europa League.
The players have to be blamed for their mentality and stupid mistakes but Sarri has to take responsibility as well for some of his decisions. I'm not for Sarri out because I think he's still the right man to bring them forward and who else are they going to find, but until they fix all the shit under the gutter they are never going to progress as a club. Next season should be the real test to see if they are serious about long term success or are they just going to be another team that's washed up.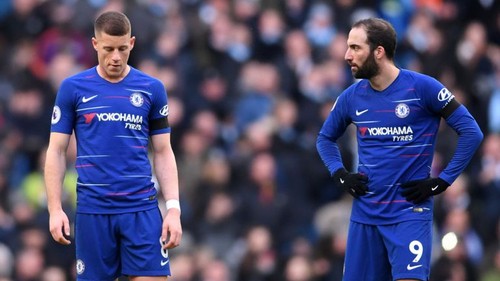 Chelsea needs a leader in the dressing room someone that is capable of motivating the whole team and saying what needs to be said. Azpilicueta is a decent captain but he will never be able to motivate his troops like Terry or Cahill could do. The problem comes from multiple things and the fact that this team needs a foundation to build chemistry. David Luis amazes fans with his passing but his defense has let them down in almost every match he has played. Pedro is not useful against top 6 teams.
Loftus Cheek is their best CAM option as he represents a goal threat while Barkley and Kovacic hardly ever score/assist. All these points are meant to improve their starting XI, however, we know it is not all about the quality of players, it is also about their lack of motivation. It's like the club badge wasn't worth fighting for and this is the saddest part of all. They should start using more academy players in order to have those who identified with their club.