Zola said, "There are not many 18-year-olds that play as much, there might be one." That's such a stupid explanation. Age is just a number. It shouldn't even be in consideration when picking the starting 11. Right now it's so obvious that Odoi is their 2nd best winger, and yet he isn't starting. If he leaves fans will be disappointed but I'll fully understand. I hope he starts on Monday. Don't see why he was benched against Malmo could've done better than Pedro.
I understand the logic if there were players that are better than him in the same position. What has Willian and Pedro done recently to justify them play over Odoi! Odoi has had less game time and has been more productive than Willian and Pedro this season. And a huge problem remains that the team lacks pace! It's obvious that the Coaching staffs doesn't trust him. I wish he could play him, just like what Madrid did with Vinicius Junior when Ronaldo left. Odoi deserves to play at this age considering their own Wingers aren't performing well atm.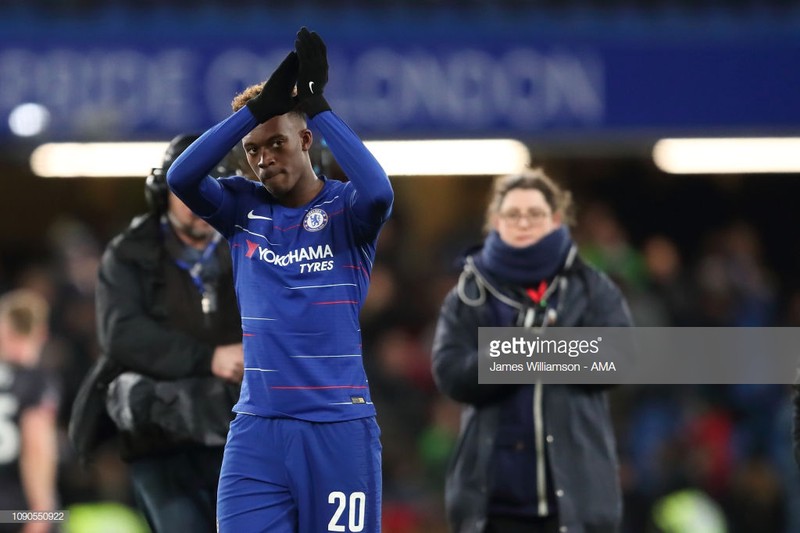 I don't understand what he has to do! 18-year-olds have been showing what young players can offer all around the world! How can Ross get so many chances but half the time Odoi can't even make the bench? If you look up stats for Chelsea's attack. Odoi gets way less time and has been more productive than half of the team!
Real Madrid has an 18-year-old who is playing lots of minutes and Real Madrid is considered a bigger club than Chelsea. I'd say before Vinicius started getting game time Odoi was the better of the two, and since then in such little game time Vinicius has been one of Madrid's best players and developed into a quality player already. No excuse look at Sancho and Vinicius play in bigger clubs. We have seen a lot of young players in that age doing miracles than experienced ones.
There is no excuse for why Odoi shouldn't be playing. Chelsea has wingers of age 29-30 both playing on the right and left flank almost near every game. They have nothing to develop, instead to give an 18-year-old of quality player valuable minutes to develop him for many years down the road for his time in theri club. They are playing old players who have less to develop.