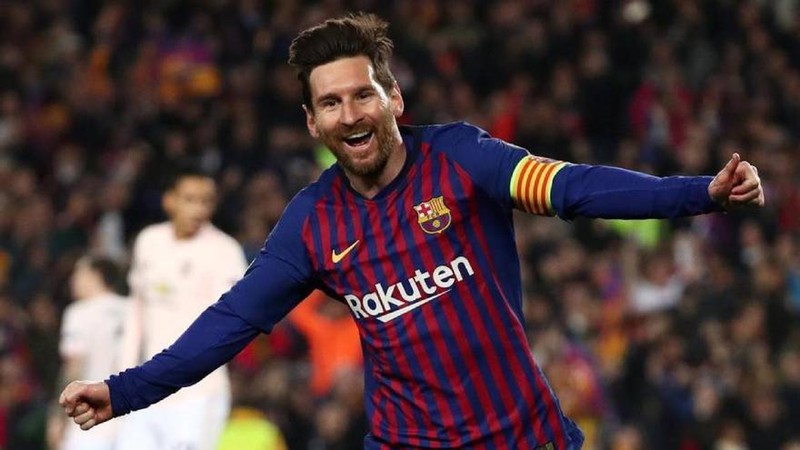 Leo Messi, a former forward player of the football club Barcelona, ​​was born on June 24, 1987 in Rosario, Argentina. His first meeting with the Barça team was in 2003 in a friendly match against Porto, when he was still young. The following season the arrival of the Argentine to the club was made official, specifically on October 16, 2004. A date that will remain in history and in the memory of many Barcelona football club fans.
Leo Messi has brought many joys to the team and many successes. These are the triumphs of the Argentine at the club: four champions' leagues, 10 leagues, seven King's Cups, three Club World Cups, three European Super Cups and 8 Spanish Super Cups. Leo leaves with a good taste in his mouth.
Leo Messi is known for his tiki taka that he gave us in each classic, for those unique goals typical and exclusively of him, for the speed he had with the ball, etc. Leo Messi was named the first captain of the Barcelona soccer club.
From that moment on, the demands on the player were greater, as was his increased salary.
Leo Messi has been idolized a lot and that is why during the pandemic in 2020, when he began to announce that he wanted to leave the club, the alarms went off. There were riots near the Camp Nou by Barça fans. Many convinced themselves that they were just words without deeds, they convinced themselves that that day would never come. There were cries, people who will be in shock after the news, etc. Many say that Messi is Barça and without Messi there is no Barça, these are the statements of the Blaugrana fans.
But ... the day came and the news came true. On August 8, 2021 Leo Messi says goodbye to the club at 34 years of age and in tears. The former player asks to be remembered as a person who always wanted to do things well and as a humble person.
To this day the pain remains in the hearts of many fans. Affirming and proving that the messiah is already gone and that without him they are nothing. Before these statements, Roncero explodes and launches a statement to his rivals so that they raise their heads and overcome this loss. Roncero affirms and acknowledges before the media that it is not easy to cope with a similar situation, but that it is possible to live without them.
Roncero gives advice to his rivals and tells them to step on the ground, not to search for the injury and to move on without Messi, the former Barcelona soccer club player.