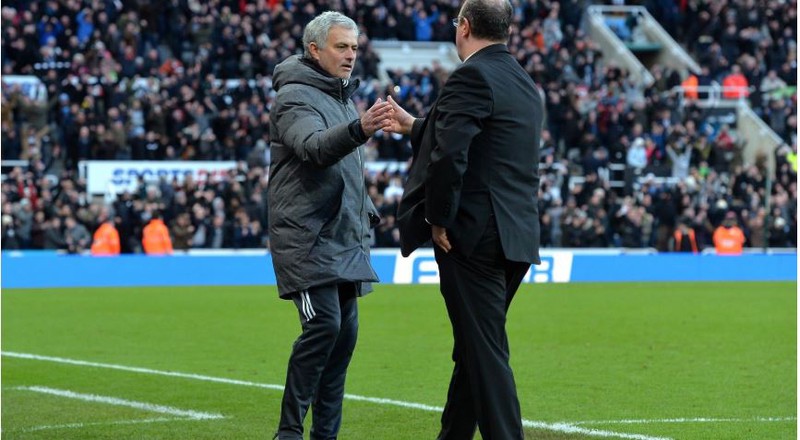 A NEW Report out today claims that Manchester United boss Jose Mourinho will have his last game in charge against Newcastle.
That's according to the UK tabloid, The Daily Mirror, which suggests that United management is planning to sack Mourinho, whatever the result.
According to the report, inside sources have confirmed that the writing is on the wall for The Special One, who has allegedly alienated players and staff at Old Trafford.
It's claimed that executive vice-chairman Ed Woodward is ready to pull the plug on the Mourinho era, with Utd currently nine points behind league leaders Manchester City.
While these rumours allude to something that has been suggested for some time, they should still be taken with a pinch of salt.
Mourinho himself provided his own take on the weekend fixture against Newcastle at home.
He told journalists that he expected Newcastle to be very well organised, led by a manager who "is very bright on his analysis of the opponent's qualities."
He added that while recent results had gone against the North-East side, they had been close encounters and very difficult for their opposition.
"so we expect a difficult match," he commented.
Magpies manager Rafael Benitez also spoke on the subject of the Man Utd team his side would be facing, questioning the idea they were in a fragile state.
Benitez pointed out that the teams who spent the most this season, in his opinion, are the ones topping the table.
Those that spent the least are currently closer to the bottom, with Rafa adding: "I can see a team that everyone was expecting to be higher, but it's a question of time, like us."
Manchester United vs Newcastle United is scheduled to kick off at 5:30pm in the UK and will be televised on BT Sport 1.