Football rivalry is a natural part of the sport.
There's something incredibly satisfying about watching your team get one over on the club your friend supports. Of course, being on the other end of that also comes with the territory and going into school, work, or seeing certain family members after a loss is a nightmare we all want to avoid.
Football has been this way forever. Rivalries are built on a number of different foundations but they all feel the same. Traditionally, local derbies are the games that football supporters both love and hate in equal measure. The chance to earn bragging rights in the city is the pinnacle of joy if it swings your way.
Other rivalries have developed over time for reasons on and off the field. Liverpool and Manchester United, in particular, are a prime example of both. With both cities located in the North West of England, the construction of the Manchester Ship Canal in the 1800s is often noted to be the catalyst for the creation of bitter rivalries.
Sick of paying for the transport of goods to and from the city, the development of the Manchester Ship Canal allowed Mancunians to avoid paying port fees in Liverpool. Although this saved on the cost of transported goods, it also created a huge deficit in Liverpudlian profits, leading to job losses within Liverpool and leaving an unpleasant taste in the mouth.
On the field, Liverpool dominated English football throughout most of the 1970s and 1980s, which was then mirrored by Manchester United in the 1990s and early 2000s. With the intense history of the cities behind them and now a footballing rivalry to match, it's no wonder that tempers run high when these giants of the English league face off against each other. Of course, there are many rivalries with similar stories to this throughout world football.
Social media has had both a positive and negative impact on football over the last few years. The best aspects of it include the ability to find connections with other supporters, follow news and transfers easily, watch highlights of matches, and generally just increase the hours of football consumption from a few hours at the game and in the pub to a 24/7 hive of activity.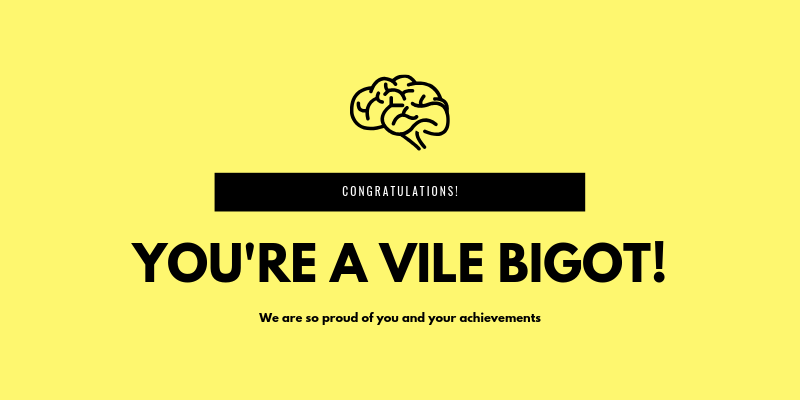 Nevertheless, anonymity on these platforms has also paved the ways for trolls to post disgusting things that shouldn't be part of a civilised society. Hatred for individuals and groups of people is witnessed on a daily basis and this has now spread to the streets. In the case of Liverpool and Manchester United, twisted individuals will target sensitive spots such as the Hillsborough and Munich disasters. Without a doubt, there are instances of this despicable behaviour within all clubs but there does seem, to me at least, to be a lot more of it coming from sections of a certain club.
The club I'm talking about is Chelsea.
Now, before I go any further, I would express here that there are millions of civilised Chelsea supporters around the world who will also be disgusted at the behaviour of certain sections of their support base. My observation here is merely that there appear to be larger sections of Chelsea supporters who are willing to cross the line in the name of football 'banter' than at other clubs that I have personal experience of interacting with.
A few years ago, Chelsea's name was brought to the forefront of this discussion when a section of supporters racially abused a black man in Paris and pushed him off a train. You could, of course, put this down to a one-off incident that you'll see at other clubs around the world when bigots latch on to the name of a club and do it a disservice. Nevertheless, these incidents would continue to occur and they were no longer mere first, second or third-hand accounts with no evidence, there was video footage.
Twitter has become a cesspit of bigotry with football accounts sending out vile tweets with the aim of collecting a few meaningless likes and retweets from other cretins who believe they are 'triggering' people by posting unintelligent racism, Islamophobia, and general hatred for other human lives. This is evident within all supporter bases but, again, Chelsea have seemingly put themselves at the forefront of this behaviour recently by deciding to abuse Mohamed Salah on a regular basis.
In recent weeks, endless tweets have been made about Salah being a terrorist, specifically a member of ISIS. In addition to this, the racist neanderthal's go-to insult of 'Paki' for anyone without milky white skin, despite Salah being Egyptian, has been thrown around as if words have no impact. Still, one might believe that this kind of behaviour is reserved for basement dwellers who have nothing better to do than post vile abuse on social media platforms. But you'd be wrong.
Prior to the Liverpool vs Chelsea game last weekend, a large group of Chelsea supporters were filmed singing a song about their former player, Salah, in which they repeatedly chanted 'Salah is a bomber'. An obvious yet uninspiring attempt to troll backfired massively as the bigoted undercurrent of the chant was seen by all and, thankfully, identifiable members of the group were denied access to stadiums.
Nevertheless, the damage had been done and Chelsea were once again painted as a club that has a support base littered with disgusting racists and Islamophobic individuals. Blind to the irony of cheering for their own players with such backgrounds over the years, the chest thumping, God-save-the-Queen screeching morons are a stain on their club's name.
For now, it seemed the answer to this abuse could be silenced, albeit temporarily, on the pitch. As Liverpool's Muslim forwards, Mane and Salah, both scored to give the Reds 3 points in the title race, the away section of the ground was eerily quiet as the Kop hailed their Egyptian King. No longer in a position of power to mock, the social media menaces also appear to have crawled back under their rock for now.
If Salah is a bomber, his left footed rocket in front of the Kop has nuked the bigots into silence, and potentially left their top 4 challenge in ruins.