YouTube is a great place for sports content in the current era. Videos are no longer restricted to official club channels. Instead, you've got content being created by all kinds of people. It's a place for fandom and critique as well as a place to stream live events and watch highlights.
Today, a sports management company called Deportes & Finanzas released the viewing figures of the top 10 most popular sports teams on YouTube for May 2019.
There are a couple of reasons for me wanting to share this information on Scorum. Firstly, I found it interesting to see which teams were and were not included in the top 10. There were certainly a couple of shocks. Secondly, I believe that users on Scorum can make use of this information in order to create content here on the platform that is more likely to be of interest to a large number of potential viewers.
Let's take a look at the top 10.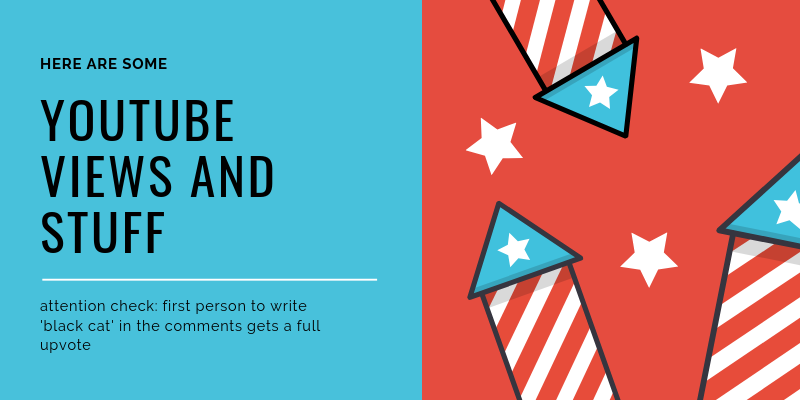 #1. Liverpool - 46.5 Million Views
This one didn't come as much of a surprise considering what had happened throughout the viewing period. Liverpool's 4-0 victory over Barcelona at Anfield to send them through to the Champions League final was one of the competition's most talked about moments.
Of course, towards the end of May, Liverpool supporters would also have been swarming all over the website looking for pre-match content for the final against Tottenham in Madrid.
#2. Barcelona - 40.1 Million Views
Unsurprisingly, Barcelona are also near the top of the list due to their initial victory in the first leg of the Champions League semi final against Liverpool and subsequent defeat at Anfield.
As a Liverpool supporter, I have certainly spent a lot of time watching YouTube videos of Barcelona fans reacting to the match that saw them knocked out of the competition.
#3. Mumbai Indians - 26.4 Million Views
The only non-football sports team on the list, Mumbai Indians have accumulated a staggering 26.4 million views on YouTube throughout May 2019.
I'll admit that I had to look this one up as I rarely watch cricket outside of England matches, but it seems the current Indian Premier League champions are very popular. A quick search on YouTube shows that they've attracted huge viewing figures over May for fun videos like the team pranking customers in Burger King.
#4. Ajax - 21.6 Million Views
This addition to the top 10 is hardly surprising. Ajax have been the 'neutral' fan's favourite throughout their impressive run in the Champions League this season. They ultimately fell short as they were knocked out in the semi final by Tottenham but everyone loves an underdog.
The worry for Ajax is that they may suffer in the next season or so as bigger teams come in and take all their best players.
#5. Bayern Munich - 20 Million Views
Although many people feel that the Bundesliga is a somewhat boring league as Bayern Munich win it almost every year, the viewing figures don't lie.
A competitive campaign that saw Bayern Munich beat Borussia Dortmund to the league title by just 2 points has led to a surge of views on YouTube throughout May.
#6. Manchester City - 16.8 Million Views
Manchester City will be pleased to see themselves in this top 10 list but may be a little surprised at how far behind some of the other teams they are in terms of views.
Guardiola's team went on to do the domestic treble, beating Liverpool to the Premier League title by just 1 point in the process. Perhaps the lower views are indicative of the fact that Manchester City's trophy success has accelerated at a far greater speed than the growth of their fan-base.
#7. Galatasary - 14.1 Million Views
Having come out victorious in a Turkish Super Lig title race that saw a gap of just 6 points between the 1st and 4th placed teams, Galatasary have worked hard for their spot on this list.
The current Turkish champions are pulling in impressive figures considering the fact that the Turkish league doesn't have much worldwide coverage compared to other leagues.
#8. Manchester United - 10.9 Million Views
With Manchester United's form seemingly falling off the edge of a cliff after Solskjaer was given a permantent contract as manager, it's surprising to see them on the top 10 list.
Nevertheless, the size of the club cannot be underestimated, and Ferguson's dominance continues to maintain their place as one of the world's biggest.
#9. Arsenal - 9.22 Million Views
This one surprised me a lot. Arsenal haven't really had much to shout about since Emery came in and took over from Wenger this season.
Results have been mediocre for most of the season. However, Arsenal did reach the final of the Europa League and this perhaps explains why there was such a large interest in their content on YouTube. Interestingly, they went on to lose that final to Chelsea who are not included in this list.
#10. Hoang Anh - 9.2 Million Views
Okay, I have no idea about this one. Hoang Anh are a Vietnamese football club and have a staggering 9.2 million views on YouTube content throughout May 2019. This seems crazy considering their home stadium holds just 12,000. Well done, Hoang Anh.
I was surprised to see that Real Madrid, PSG, and Tottenham hadn't made this list considering the size of the former two clubs and the fact that the latter made it to the Champions League final in style. If anyone fancies writing some posts about the likes of Hoang Anh then there's a large audience seemingly waiting!