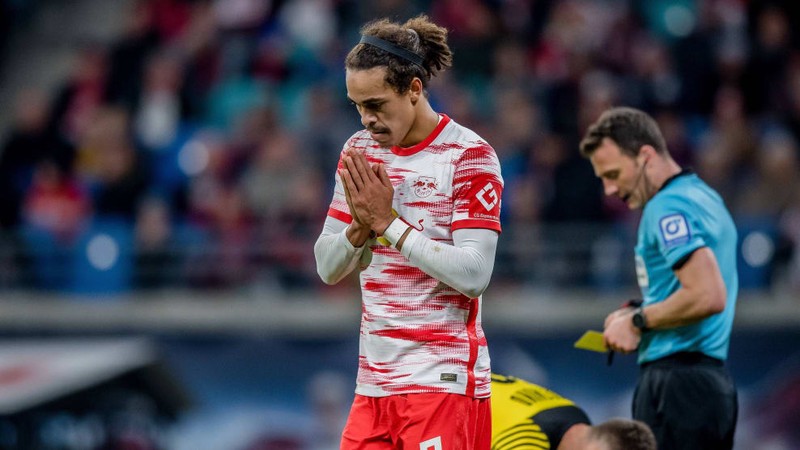 RB Leipzig will have to do without centre-forward Yussuf Poulsen (27) on Saturday (3.30 pm) in Hoffenheim and for five more weeks.
Coach Jesse Marsch (47): "He has a torn muscle fibre in his calf. It's extremely unfortunate for him and for us as a team. He has been in the best form of his career lately!" Poulsen suffered the injury while playing for the Danish national team. An MRI scan in Leipzig brought final certainty.
Poulsen is out - now Silva must finally deliver!
King transfer André Silva (26/arrived from Frankfurt for 23 million euros) has only scored two goals in eleven Bundesliga games for RB. And most recently had to watch Poulsen take his chance as a regular player (3 goals in 3 games). Marsch: "But André has become more and more accustomed to our game. This is now the big chance for him to get more playing time and score more goals."
However: in the Champions League he missed a penalty against Paris (2:2) last time. And with Portugal, he lost the direct World Cup qualification last weekend with a 1:2 against Serbia.
A good omen, however: Silva has won all three games with Eintracht Frankfurt against Hoffenheim. And he also scored away from home.
Brian Brobbey (19) also plays a role in Marsch's considerations. The Leipzig coach: "I had a talk with him, he is showing a completely different attitude now. Young players like him have to learn to deal with disappointment if they don't play. On Thursday, I asked him in the dressing room if he was ready. He said, I am!"
Let's see...