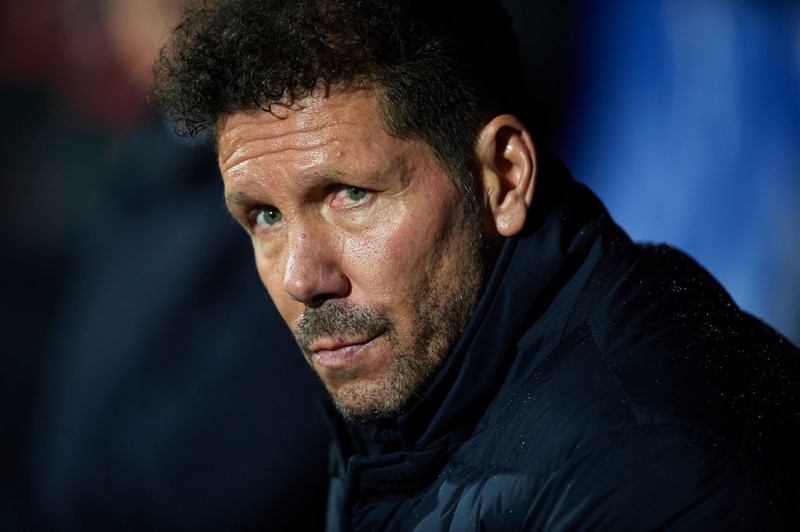 Lot's of questions keep swirling in my head as regards the future of Athletico Madrid and Diego Simeone, especially as reagrds their prospects in the coming months of the season. Athletico have remained one of those teams you can't playdown their venom for almost a decade now, but then, it seems the club is far from expectations in recent times. Under their current coach, Athletico Madrid have always played a nigjtmare role to Barcelona and Real Madrid in Spain, always turning on the tension nob each time they lock horns with either Los Blancos or Barca.

---
In fact, their current coach have led them to various feats including winning the league and even making it to the Champions league final twice or thereabout. Simeone is no Athletico's best coach ever and it has always appeared he is untouchable at the Wanda Metropolitano. But then, a little look at the situation of things shows everything is far from being good at the Club. Apart from their Saturday 1-0 loss to their City rivals Madrid, Diego Simeone's side have failed to record any win in the last 5 games across all competition.
---
They have lost four out of those five and have only been able to score one goal in those five encounters. This is certainly not a good standing for a team that is hopeful of qualifying at the expense of Liverpool in the round of 16 Champions league. Not sure if Athletico board are bothered, but in my opinion, I think it's high time they start asking Simeone for explanations. It's him time Simeone is made to understand that he is not irreplaceable. If you have an opinion on this, do well to use the comment session.