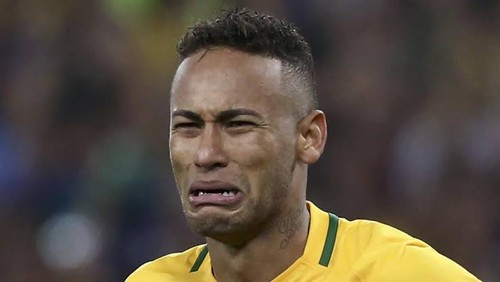 I think somewhere in Neymar Jr's mind, he would be wondering why his career being hit by incessant injuries, always coming up in the worst of times. The Brazilian's previous injuries had kept him away from making much impact for his club PSG last season, especially during the Champions league knockout stage that saw the fresh Champions being knocked out of the European competition by Manchester United.

---
From the look of events, it seems the former Barcelona player will be missing out on some important games for the French giants, especially as their Champions league round of 16 clash against a strong German side like Dortmund is around the corner.
---
He is already out of the squad to face Nantes today, and while many may see this as a mere coincidence, I'm beginning to suspect some forces haunting Neymar.😄😄 That sounds crazy though, but it seems some unseen beings are working round the clock to crumble his football career.