The host team Russia has done well at this World Cup, reaching the quarter-final for the first time since the USSR collapsed.
However, their line-up will go through substantial changes already in the next months as three players have announced their retirement from the national team.
Not that it was unexpected. The 39-year-old Sergey Ignashevich had already left the Russian team following EURO 2016, but before the World Cup, he was persuaded to come back by the head coach Stanislav Cherchesov.
Despite an own goal in the match with Spain, the veteran from CSKA Moscow cemented Russia's defence quite well and scored two post-match penalties against Spain and Croatia.
But now the footballer, who has won 127 caps for Russia, decided to finish his career, so he will not play for CSKA either.
The 34-year-old Alexander Samedov has also decided to stop playing for the national team. Since his debut in 2011, the Spartak Moscow midfielder has played 53 times for Russia, scoring 7 goals.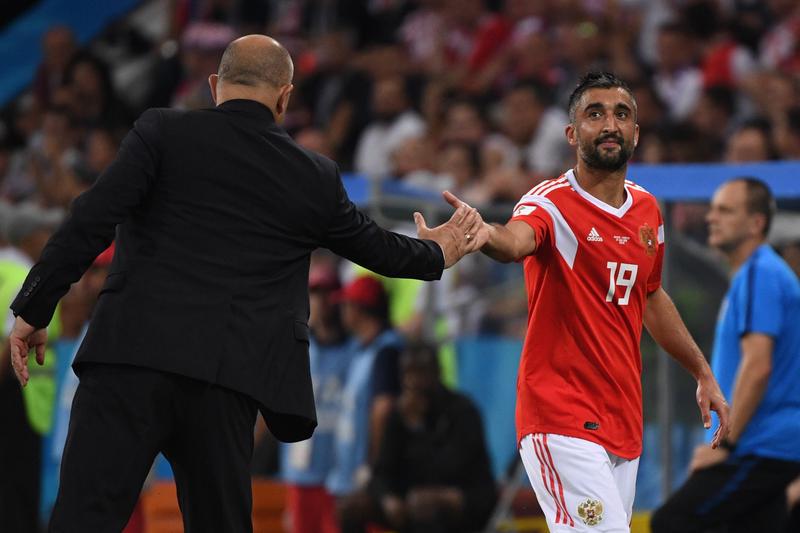 His example was followed by Yuri Zhirkov, another veteran who will turn 35 in August. Since 2005, the Zenith St.Petersburg left wing has won 87 caps, and just like Ignashevich, he featured at EURO 2008, where Russia sensationally reached the semi-final.
Zhirkov played three games at the 2018 World Cup, but he had to miss the quarter-final against Russia due to an injury and, according to his own words, saw it as a sign that it was time to quit.