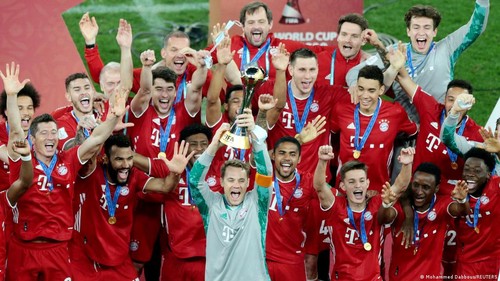 The German GIANTS have made history by being the second club EVER, Pep Guardiola's FC Barcelona was the first, to win all 6 major competitions. Bayern has always been a great club and one that puts their rivals against the ropes. They have maintain themselves constantly competing for the German League title as well as the UEFA Champions League. The FC Barcelona who is considered to be the best in history was led by former Spain and FC Barcelona player, Josep "Pep" Guardiola. He came to the Catalan team and revolutionized their style of play. The question now is, who is the coach who took FC Bayern greatness and made it into perfection. The answer is Hans-Dieter Flick.
Flick was a former player who did not excel in his career. He played 5 years for Bayern Munchen before transferring to FC Koln. He retired early at the age of 28 due to constant injuries. His big break as a manager came when he was named assistant coach to Joachim Low from 2006 to 2014. In 2019, he was announced as assistant coach at FC Bayern, but he soon became interim head coach after the initial coach resigned. As an interim coach, Flick led the German Giants to win a treble (2nd time in Bayern's history). After a fantastic spell as interim coach, he was promoted to head coach, leading FC Bayern to their first ever SEXTUPLE.
Despite having achieve greatness and writing their name in history, nobody is really talking about FC Bayern. The sports news have not drawn much attention to the Germans, who definitely deserve to be praised as Pep Guardiola's was and still is praised. The manage to win the 6 major competitions available to them without having Messi or a superstar as CR7 in their ranks. Their coach was not as famous or successful as a player as Guardiola was in his time. Although, you really have to recognize that Flick had great schooling as a coach by being so close to Low and having won the 2014 FIFA World Cup. In all, FC Bayern is one of Europe's greatest and watch out because they could keep on making HISTORY!
THE SEXTUPLE
Bundesliga
DFB-Pokal
UEFA Champions League
DFL-Supercup
European Super Cup
Club World Cup