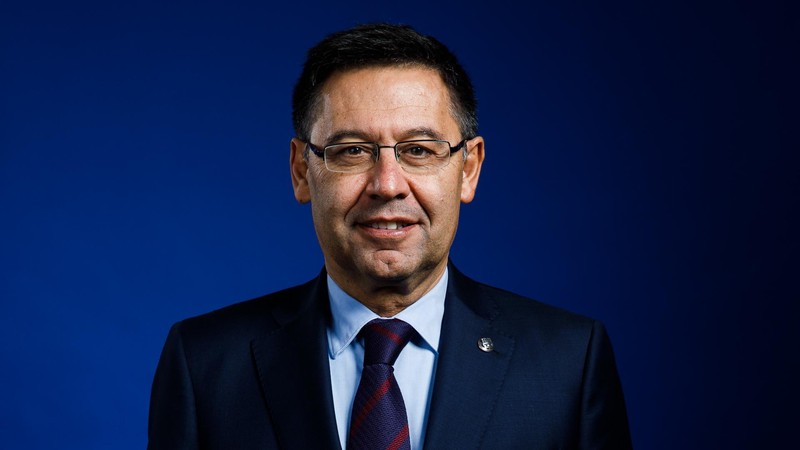 Josep Maria Bartomeu i Floreta is the 40th President of Catalan club FC Barcelona. Before his tenure as President, Bartomeu held several positions within the club. During Joan Laporte's presidency, Josep was head of the basketball division of the club and was also a member of the board. In the 2010, Sandro Rosell became president of FC Barcelona, after winning the elections with over 60% of the votes, and named Josep M. Bartomeu as his Vice-President. After seeing himself involved in a scandal surrounding Neymar Jr's transfer to Barca, Sandro Rosell resigned the presidency and by FC Barcelona's Constitution, Bartolomeu became President.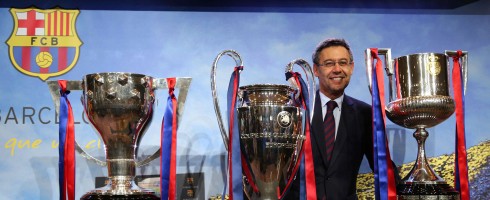 Josep Maria started his tenure in 2014, and that first season as President was a successful one. FC Barcelona managed to win the 2014-15 LaLiga Trophy, 2014-15 Copa del Rey, and 2014-15 UEFA Champions League. The following seasons were as successful as the first one; he managed to win 3 more LaLiga, 3 more Copa del Rey, 2 Supercopa de Espana, 1 UEFA Super Cup, and 1 FIFA Club World Cup. But unfortunately for the Club, the players, and the fans, Bartolomeu ruined his tenure and legacy by involving himself in a series of bad decisions and scandals.
Despite being a successful president trophy wise, Bartolomeu ended his tenure by leaving the club succumbed in a series of bad performances, the Messi transfer saga, and the Barcagate Scandal. Josep was incapable of finding a suitable replacement for Neymar's absence, resulting in a decline in performance by the team. Clear example of this was the humiliation of losing against FC Bayern 8-2 in Champions League in 2019-20. The humiliating loss was followed by the Messi transfer saga.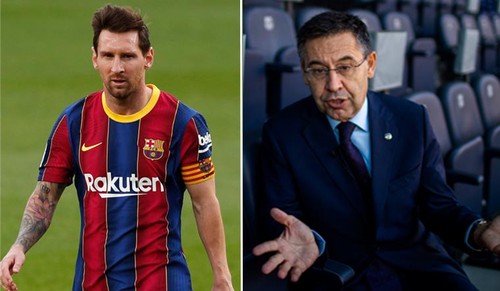 It was clear to everyone that the Argentine superstar was not comfortable at the Club anymore. Messi had informed in several occasions his desire to leave the Club in order to give entry to new and younger players who would contribute what he could not. Bartolomeu's answers, according to the interview Messi gave regarding the situation, was that at the end of that season, Messi could decide his future and if he wanted to leave, the door was open. End of the season came, and Bartolomeu did not keep his word. This became a bigger scandal when Lio decided to make his position clear and formal and decided to send the Club a burofax containing his desire of leaving FC Barcelona. Long story short, Messi decided that is was best for the Club that he remained in order to stop the scandal. But Bartomeu did not let the situation go.
Josep Maria unpopularity increased at a rapid pace among the Club's fan. His way of fixing this unpopularity was by hiring a company that would 'handle' FC Barcelona's social media accounts. Little did everyone know that Bartomeu's intentions, by hiring this company, was to create a campaign to discredit (or backstab) top players in order for him to regain popularity. It did not work. The fanbase decided to submit a vote of no confidence against the President, and in October of 2020, Bartomeu resigned as president. His collusion with this company came to light, and a police investigation (Barcagate) into the matters aroused and it has landed the former Barcelona president in jail.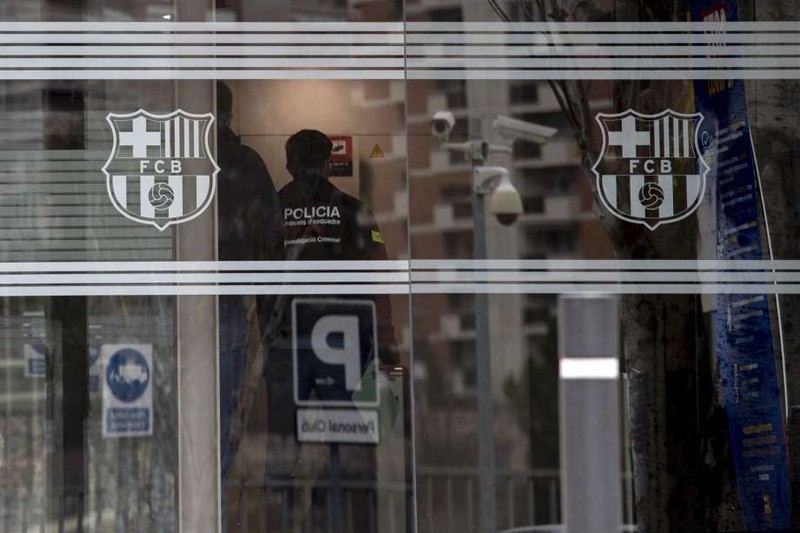 Some will try to leave all of the bad behind and remember Bartomeu as a successful president that won a lot of silverware for FC Barcelona. But for most, Josep Maria will be remembered as a backstabber who could not leave his ego behind and hired a foreign company to create a campaign that would discredit Leo Messi, among other players. He will be remembered as the president who failed to replace Neymar, resulting in a humiliating loss that will forever remain in history. Josep Maria Bartomeu I Floreta will forever be remembered as the president who brought the best Barca in history, DOWN.