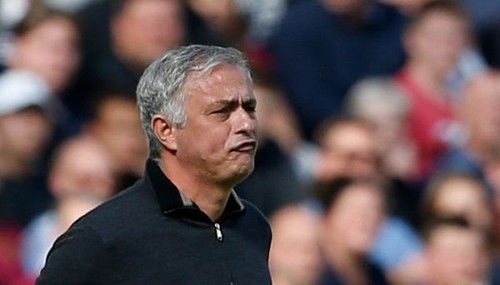 [ENG]
In the Premier League Manchester United is in tenth place and is already far away 9 points from the leading couple Liverpool - Manchester City. So in the league Mourinho's team is already in a complicated situation, a situation that obviously does not like the property and that in turn is already thinking about a possible change of coach in case the situation does not improve in the coming weeks.
If things are bad in the Premier League, things are not going well in the Champions League, despite the second place in the standings, because after the obvious victory against Young Boys in the first match of the group, Manchester United has not managed to get past 0 - 0 home in the next game, the one against Valencia. Result that complicates the path towards qualifying for the next round, because the Red Devils will be almost forced to score points against Juventus in the next two group games, first at home and then at Allianz Stadium.
If there will not be at least one victory or some point in these two difficult matches, the qualification could become a complicated thing and assuming that at the same time the Valencia face full loot against the Swiss team, Mourinho would be very bad and with the failure to qualify Next round Champions, could really lose its place, despite the 20 million euro "Monstre" clause, which the Red Devils' property will have to pay to the Portuguese coach in the event of a layoff.
[ITA]
In Premier League il Manchester United è al decimo posto ed è già lontano ben 9 punti dalla coppia di testa Liverpool - Manchester City. Quindi in campionato la squadra di Mourinho si trova già in una situazione complicata, situazione che ovviamente non piace alla proprietà e che a sua volta sta già pensando ad un possibile cambio di allenatore nel caso la situazione non migliori nelle prossime settimane.
Se in campionato le cose male, in Champions League le cose non vanno bene come sembrano nonostante il secondo posto in classifica, perchè dopo la scontata vittoria contro lo Young Boys nella prima partita del girone, il Manchester United non è riuscito ad andare oltre lo 0-0 casalingo nella partita successiva, quella contro il Valencia. Risultato che complica non poco il cammino verso la qualificazione al turno successivo, perchè i Red Devils saranno quasi costretti a fare punti contro la Juventus di Ronaldo nelle prossime due partite del girone, prima in casa e poi all'Allianz Stadium.
Se non arriverà almeno un vittoria o comunque qualche punto in questi due difficilissimi match, la qualificazione potrebbe diventare una cosa complicata e dando per scontato che contemporaneamente il Valencia faccia bottino pieno contro gli svizzeri, per Mourinho si metterebbe molto male e con la mancata qualificazione al turno successivo si Champions potrebbe veramente perdere il posto, nonostante la clausola "Monstre" da 20 milioni di euro, che la proprietà dei Red Devils dovrà pagare all'allenatore portoghese in caso di licenziamento.