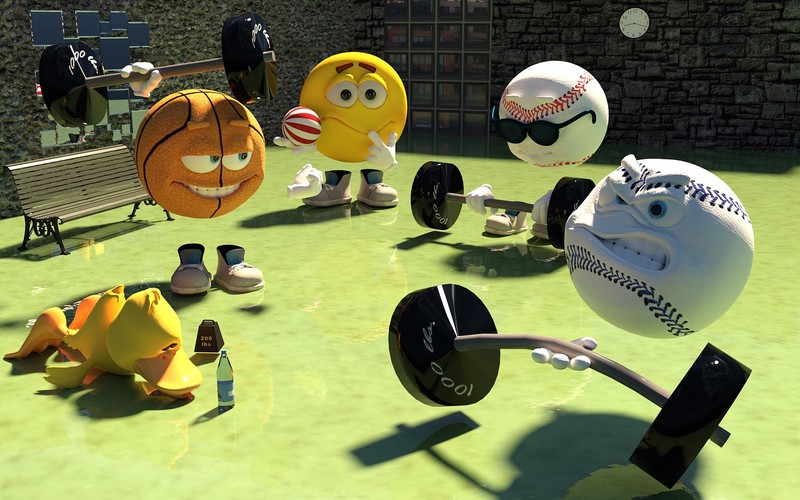 Most people here on Scorum only write about betting or some sports review but hardly ever get personal and talk about themselves. It's quite different here compared to Steemit where many people share life stories and daily anecdotes. I don't want to turn Scorum into a coffee klatsch but wouldn't it be such a bad thing if we knew a bit more about the people we are hanging out here?

Since we are here on a sports blogging platform, let me start and tell you what sports have rocket my life so far. Hopefully some more users will step in and follow my lead. There is nothing to lose, but we could rather create some stronger bonds with the people we are spending quite some online time with.
---
So what kind of sports do you do?

In my childhood, youth and also as a young adult I was totally addicted to football and used every opportunity to chase after every round leather ball in my reach. Fortunately, my parents had a big garden where it was possible to put up two simple goals, so that I never really had it far if I wanted to enjoy my favorite game.

In my life I have of course also tried other sports, with more or less success but always a lot of fun.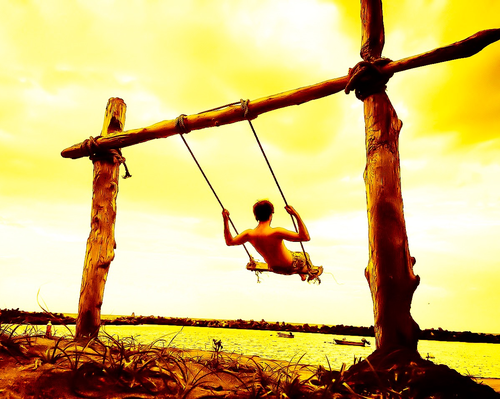 I do love the beach but can't live without the mountains either, two great places to be active while having some fun. But when I was a little boy, both seemed to incredibly far away and way beyond reach.

In the country I grew up in and which hase ceased to exist, almost everything was in short supply. So as well, were sports gear and almost all kind of needed equipment. But when you have a great father like the one I have, there is always a way to make something useful out of what was available.
Someday I found myself holding a field hockey stick in my hands, and the football pitch in our garden was simply rededicated. Not sure what kind of ball we used, but something could definitely be found and used for that game to play.
An old Christmas tree my father turned into a baseball bat, and then we started hitting some old tennis balls through the garden. Unfortunately, this didn't go well for long, because soon all the balls were scattered in the neighbors' gardens and our game came to an abrupt end. We didn't know the rules anyway, but where there is fun, there is a way.
We also had some pretty old and rather antic tennis rackets, they were from our grandmothers and had for sure seen much better days. But they were just right for our purposes, to hold up the names of our tennis heroes at the time and to compete against each other on our once again converted football pitch. As long as we had some balls left.
In the then still cold winter it went on the street or on the then still frozen lake to play ice hockey. Of course without goals and often even without skates. Only rackets could be found easily, so we just did the most out of what we had.
I have always remained loyal to football and for many years played in a small club near my home. To be honest, my career was more like a story that wasn't supposed to be written. Our record is indescribably negative, but since my brother and several friends were in the same team, it didn't bother too much. Important was the fun and the good mood. And despite the many defeats we had plenty a lot of them.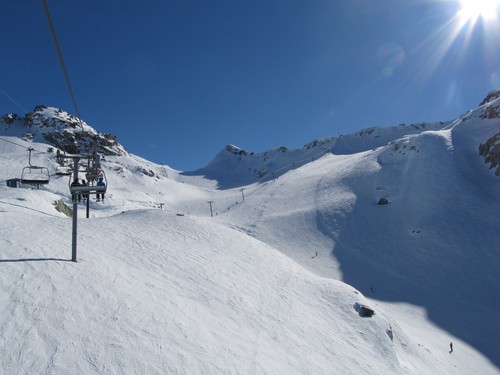 As a young adult me and my buddies went snowboarding in the mountains. This became a sport, which I have practiced regularly since then, even though of course the number of trips to the slopes has decreased in recent years. The mountains are too far away and the time is too short.

But I have rocked the slopes in 6 different countries and on 4 different continents! And I hope to be able to extend this record a little more in the future.
With melancholy I also remember the time I spend swinging a golf club. Of course, I never made it on a well-maintained lawn. Our golf courses were rather rather run-down factories and workshops. The fun factor in cross-golfing is huge, and you don't need any rules at all. Only a few balls and a racket. Exactly, one racket for all purposes was perfectly sufficient. But it was also essential to take care of the physical well-being, someone always had to take care of bringing enough refreshing drinks. And in the cold season, warm drinks proved to be very effective and helped to strengthen our stamina.
When playing cross-golf we didn't have any time limit, but were rather confronted with the fact that the material wear (i.e. the balls) can be enormous.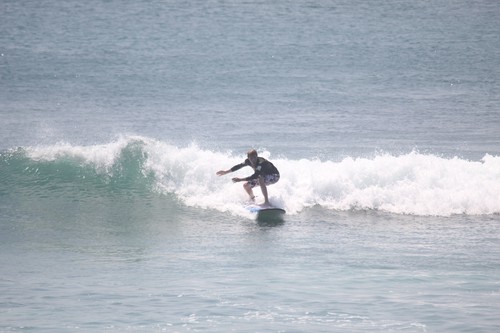 I also dared myself into the waters and I remember in particular some of my attempts at surfing and rafting.

Both I did on the southern side of the hemisphere, where it always seems to be warm. Surfing is a pretty rough and tough thing, super cool but damn exhausting. Of course, I never really mastered riding the waves, but what I liked was the smooth atmosphere and the relaxed lifestyle which comes along.

Yet I can definitely put it on the list of sports I have done, I even dared to surf in three different countries.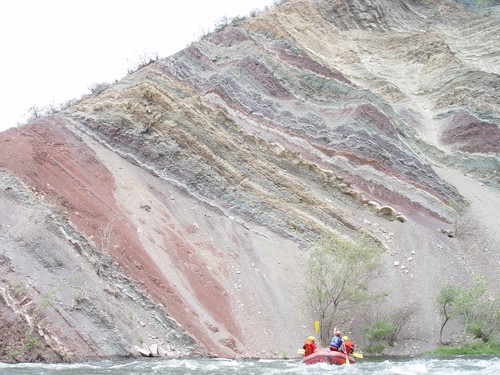 Wild-water rafting is a thing that I would like to strongly recommend to anyone who is not too scared and likes some kind of adventure. Twice I made it on a rubber dinghy, once in Argentina and the other time in New Zealand. A powerful sports that amateurs like me shouldn't do alone.

But as I said, I can only recommend it. Big fun factor, even though when the actual ride is over. Chilling seems to be part of many cool sports.
In addition there were many other attempts in my life when I tried myself on the most different balls and devices. And I really would like to go to a playing field or a sports center at any time in order to get down and try something new.
My excuse now is always the lack of time, but unfortunately this is all too true. One day this will hopefully change again, and then I will look for a challenge in some rather unusual sport. Right now I kinda would love to try out some Aikido.
How cool will this be, if I could make this some kind of a family thing? Just as a starter before the little ones get into the big game, like Krav Maga! I reckon they might gonna beat me up some day!
---
So how about you? Which sport have you tried in your life and what can you recommend?
I am sure there is always something you would like to get your hands on but have always found some excuses. Wanna share your story?