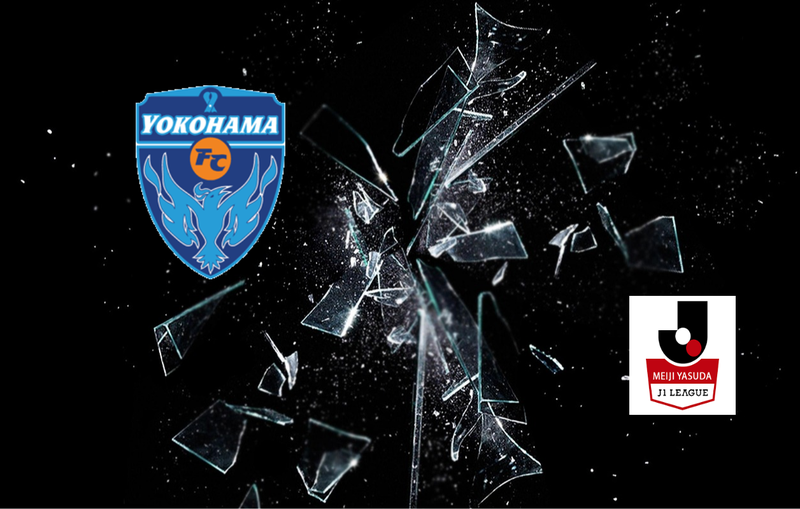 All in and All gone!

This is how FC Yokohama's season can be summed up. After having given their all in the 42 season games of the second Japanese professional league and having landed on a good third place at the end of the regular playing time, they are once again faced with nothing after the end of the play-offs!
But the mode of the J2 League is also ungrateful. On the one hand, the league consists of 22 teams, which of course leads to a large number of league games to play, and then only the two first placed teams are promoted directly. The teams that end in places 3 to 6 have to meet for play-off games after the end of the season. But also the winner of these play-offs doesn't rise directly, they have to compete with the third last team of the J1 league. And only the winner of this very last game is allowed to play first class in the next season.
The Japanese football leagues traditionally start at the end of the winter and end shortly before the winter begins again. And Yokohama has given everything again this year and only because of the worse goal ratio did not become second. Oita Trinita unfortunately scored 6 more goals. And even the winner of the J2 Matsumoto Yamaga was only one point ahead. So this second Japanese league this year was a very tight one.
But Yokohama was now in the play-offs and actually in a very good starting position. In the first round there was a walk-through, because Machida Zelvia's team was not allowed to play in the first league for financial reasons. The team from a suburb of Tokyo was level on points with Yokohama in 4th place, a league can hardly end any closer.
In the first round, the teams Omiya Ardija and Tokyo Verdy met each other, the capital team won 1-0 win and were to meet Yokohama now.
Yokohama were able to rest and regenerate since they had a break in round 1 and concentrate on their home game, where they hosted Tokyo Verdi on Saturday.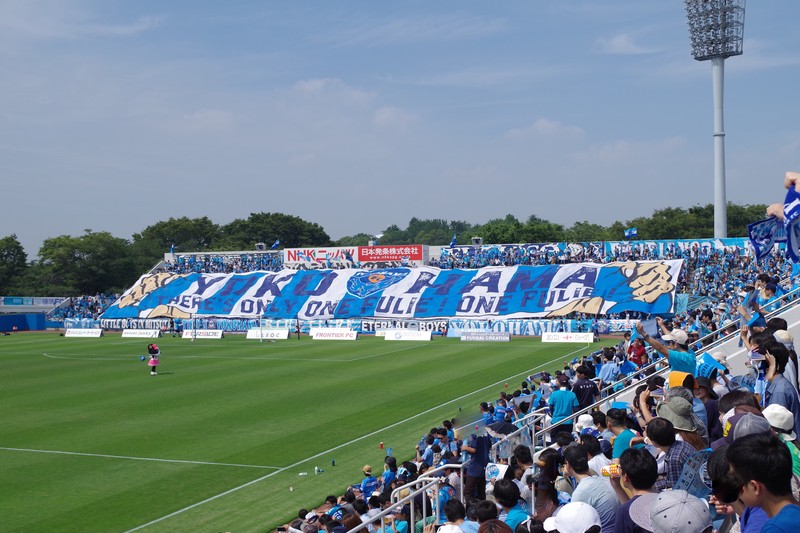 The spectators saw a super exciting and thrilling game, but until the end of the actual match the fans didn't see any goals. Referee Hajime Matsuo was in no hurry and decided to play 9 minutes overtime. The whole came was super intense since no team wanted to loose and the referee had quite some work to do. 43 free kicks and 7 yellow card speak their own language I think.

So the game about "everything or nothing" continued and went into their final and decisive phase where every goal would mean a lucky punch.

In the 94 minute it was almost time and Yokohama almost cracked the deadlock, but Tokyo's defender Naoya Tamura saved the goal line for his already defeated goalkeeper.
However Tokyo Verdi's goalkeeper Naoto Kamifukumoto's most important appearance as the game was still to come.
Both teams threw everything to forward and tried to score the decisive goal. In the 96th minute there was another corner kick for Tokyo and Kamifukumoto was also moved up into the penalty area of Yokohama. The corner came sailed in and the visitors' goalkeeper was first on the ball and headed towards the goal, where Yokohama's goalkeeper Yuta Minami could only fend off the ball, but the Brazilian striker Douglas Vieira was right on target and just needed to push the ball in.
Tokyo led 1-0 and the game was over just moments later. What a drama, especially for Yokohama FC , who are now facing big shambles after the lost play-off game.

Sometimes we rack our bones all year long and give everything we have and can, and then there comes such a damn 96th minute and everything is over. Oh, sport can be so beautiful and yet also so devastating.
Yokohama FC ran and fought for a whole year too and then the failed on the last meters. But narrowly losing means not winning, and now Yokohama once again can plan for another cosy year in the J2 League.

Tokyo Verdi still has the big game against Jubilo Iwata coming up this week and once again everything or nothing is at stake. But as I said, there can only be one winner!
---
There is always another season and another game to win. Next week, next matches, next chance to do it right!
頑張ってください Ganbatte kudasai!
(Japanese cheering, which can be translated like, "Hold on" or "Do your best")
---
This is my entry to Pete's Happy Moan-day competition this week. I hope everyone has fun writing and reading some great articles and meanwhile being able to not take everything too serious.
Have a great day and stay tuned for the next round of Scorum Patronage, which will open nominations again tomorrow.
Cheers!