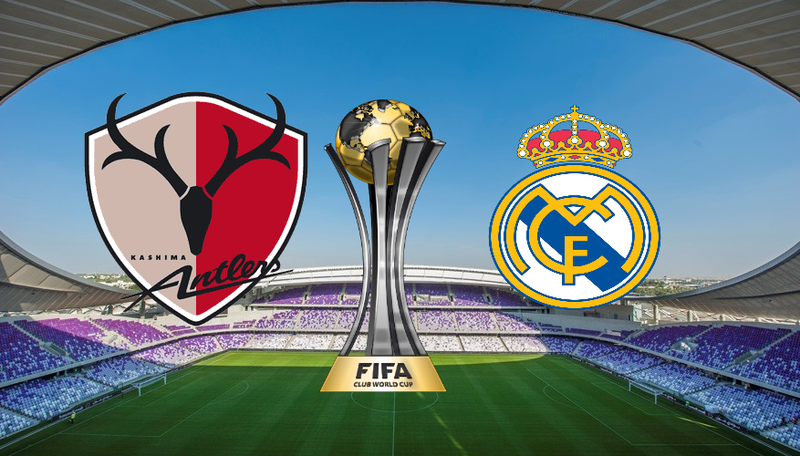 The FIFA Club World Cup is in full swing and we are in the middle of the semi-finals.
This year, the Asian representative comes from the country I've been living in for a while now. The Kashima Antlers won the Asian Champions League for the first time this November and defeated the North American representative C.D. Guadalajara in their first game at the this year's Club World Cup.
And now, Real Madrid, the recent three-time winner of the European Champions League and the big favourite of the tournament, is waiting in today's match.
Two years ago in Yokohama, the two teams already faced each other in the final at the Club World Cup at that time hold in Japan. After the end of the regular match time, the score was 2-2, but Real still had Christiano Ronaldo, who scored two goals in extra time for the final victory of the Madrilenians.
Kashima is the only Asian team to have made it to the finals of this tournament, but this time they are hungry for more.
The majority of the players who were on the pitch with Kashima in Yokohama will be back with them this year and will certainly be eager to get their revenge.
Although Real Madrid did not have to compete in the qualifying rounds and could perhaps be a little fresher, Kashima's president Go Oiwa is convinced that Real Madrid could be the one team who will not leave the stadium celebrating. The Japanese side's spirit could be an important factor in this game, if they play as fiercely as they did against Guadalajara and won't let the big names impress them, we could really see a surprise.
Antlers key striker Yuma Suzuki has been forced out of the game by injury just before the start of the FIFA World Cup, so the 19-year-old young star Hiroki Abe is now free to attack during the games the UAE, thus justifying his nomination by scoring the important third goal against the Mexican champions. Kashima rightly fears that European talent scout might be chasing this young and promising striker and lure him into the more popular and higher paying leagues
Let's see how he's going to play against Madrid today and if he can show his skills in this deciding and challenging games as well.
In the second semi-final, Argentina's South American champion River Plate was defeated by the host's team Al-Ain after penalty kicks. The latter having already won two preliminary games and now the semi-finale and is having some good run right into the final game this weekend.
Will they meet Real or Kashima?
We gonna know more tomorrow!