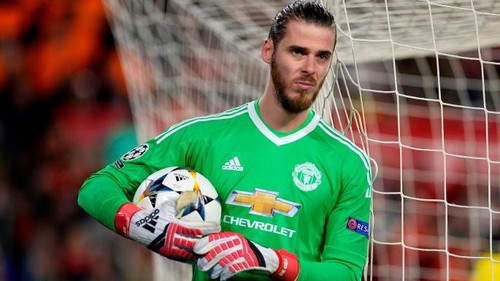 Manchester United remain relaxed in the face of the fact their flagship goalkeeper, David De Gea, has not signed a contract extension. ESPN sources revealed that the negotiations had been carried out since August, but until now there has not been a bright spot.
After two months, there was no significant progress. The goalkeeper's contract will expire this season. United's main strategy of holding De Gea is to turn on the option for a one-year contract extension. The meaning is minimal, the Red Devils can hold the Spanish footballer Old Trafford until 2020.
United face the possibility of losing De Gea for free in 18 months. But the club remains calm about this situation. There is awareness that they must match De Gea's ambitions if they want to maintain it.
Manchester United officials hope Thibaut Courtois' move in the transfer market last summer to Real Madrid could raise their bargaining position. De Gea, who has often been associated with Real Madrid,
He wants Manchester United management to rejuvenate the squad to win the Premier League and Champions League title in the near future. For the goalkeeper touted as the best in the world, he hopes to enjoy a proud achievement while undergoing a career in the golden age.
On the other hand United began to discuss the extension of the contract with four other stars. According to ESPN's sources, the circle in the negotiating club was tough.
Source: ESPN