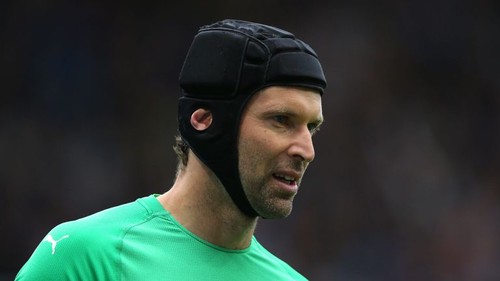 Petr Cech admits he is playing for his future at Arsenal and says the goalkeeping situation is "complicated".
The 36-year-old, who has started all Arsenal's Premier League games this season, has yet to be offered a contract extension with less than 12 months remaining on his current deal.
The Gunners signed Bayer Leverkusen 'keeper Bernd Leno for £19.2m in the summer and Cech accepts competition for places is stiff.,
"I'm in the last year of the contract so I guess it depends on my performances, the way I play and the way I stay fit throughout the season, then we'll see what happens next," he said ahead of Arsenal's Europa League game against Vorskla Poltava on Thursday.
"When you bring players in you do that to improve the squad and to make it competitive and Bernd is here, trains every day and tries to get his spot which keeps everyone in the goalkeeping group on their toes including me.
"I have to work hard not only to make sure the manager picks me for the weekend but as well that he sticks with me.
"The goalkeeper situation is complicated as only one can play so the competition is bigger.
"At the moment I've been playing and I try to do my best and hope the manager is happy with my performances.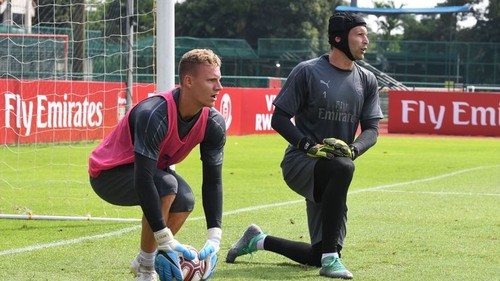 "I've always had great goalkeepers - David Ospina was great as was Carlo Cudicini and Hilario - behind me who pushed me all my career so I have to make sure I'm ready.
"In sport this is the way it goes - you always have someone waiting for your failure so they can jump in and you have to find a way to keep your spot."
Cech's form at the beginning of the season attracted some criticism but three successive wins have lifted Arsenal to seventh in the table ahead of Everton's visit to the Emirates on Sunday, live on Sky Sports.
The former Czech Republic goalkeeper called time on his international career two years ago and he does not know how long he will keep playing.
"It is a question I don't know the answer to," he added, "I always say the motivation will be the key to how long I'm going to play.
"I don't like doing things at 95 per cent - I always want to do things at 100 per cent and you have to be fit enough to do that.
"So, it'll be a question of whether my body is fit enough to allow me to do that and if my head is fit, too, if the motivation stays the same, I'd like to carry on."