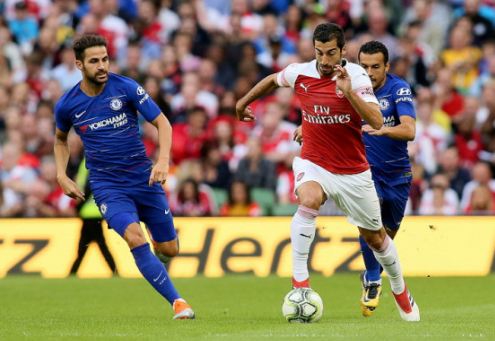 Arsenal managed to beat Chelsea on penalties with the score 6-5 (1-1) in a match of the competition preseason International Champions Cup 2018 in Aviva Stadium, Dublin, Ireland. Both teams played to a 1-1 draw in 90 minutes. Chelsea went ahead through Antonio Ruediger on the 5th minute, while Arsenal managed to reply through Alexandre Lacazette in the 90th minute+3.

Chelsea immediately took the initiative to play attacking since the beginning of the fight. The young striker Chelsea, Callum Hudson-Odoi accelerates from the left side and make a couple of times bellerin's cross is overwhelmed. The Blues were able to uggul fast through a header of Antonio Ruediger on the 5th minute. Utilizing a corner Cesc Fabregas at the back post the defender won't be able to reach Petr Cech. 1-0 for Chelsea.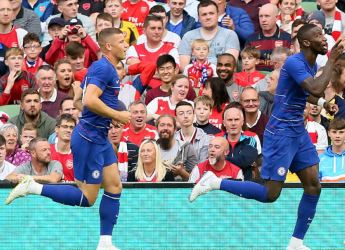 The squad orphanage Maurizio Sarri had the opportunity to add to the advantage in the 15th minute, after the Hudson-Odoi violated Hector bellerin's cross in the penalty box.

Unfortunately, but Alvaro Morata a good effort from Peter Cech. The new Arsenal can get out from the pressure of Chelsea at half-time. Striker Gabon, Pierre Emerick Aubameyang missed a golden opportunity in the 32nd minute, the result of the attack. No more goals scored in the first half. Score 1-0 to Chelsea survive until halftime.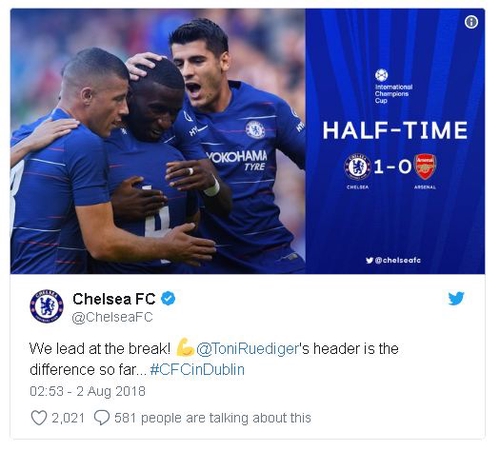 In the second half, Chelsea made two changes. Danny Drinkwater came on to replace Cesc Fabregas, and Andreas Christensen to replace David Luiz. Arsenal turn to control the game to catch up. The combination of Oezil-Aubameyang yet to find the target in the 51st minute. Arsenal keep trying to equalise up to the middle of the half. On 75 minutes, the striker substitute Alexandre Lacazette failed struck the ball into the goal, after successfully passing through the slotting Andreas Christensen. Ball Lacazette widened on the left side.

One minute later, the turn of Mesut Oezil who have the opportunity, but his free-kick was again wide.
On the 83rd minute, Alex Iwobi gilran who failed to complete the golden opportunities in front of goal, after his shot it down into the young goalkeeper of The Blues, Marcin Bulka.
Finally the hard work of the players Arsenal paid off in the final minutes.
Exactly on the 90th minute+3, Reiss Nelson sent a feed from the left side of the defense. Lacazette who stood there unmarked, easily struck the ball into the goal.
1-1 last until the fight ends.
The match continued into the penalty round.
The sixth kicker Arsenal to successfully execute the ball, while only Ruben Loftus Cheek that his shot palmed out by Pert Cech.
Arsenal came out as winners after the win 6-5 (1-1) via a penalty shootout.
Arsenal 1-1 Chelsea (Antonio Ruediger 5'; Alexandre Lacazette (90+3'), Arsenal won with the score 6-5 via penalties)