Yesterday was the major day of festival Tihar i.e Bhai Tika. It's the festival of brother and sisters. Yesterday in the near village, a one day football tournament was organised on the ocassion of Bhai Tika. We enjoyed playing football with friends yesterday.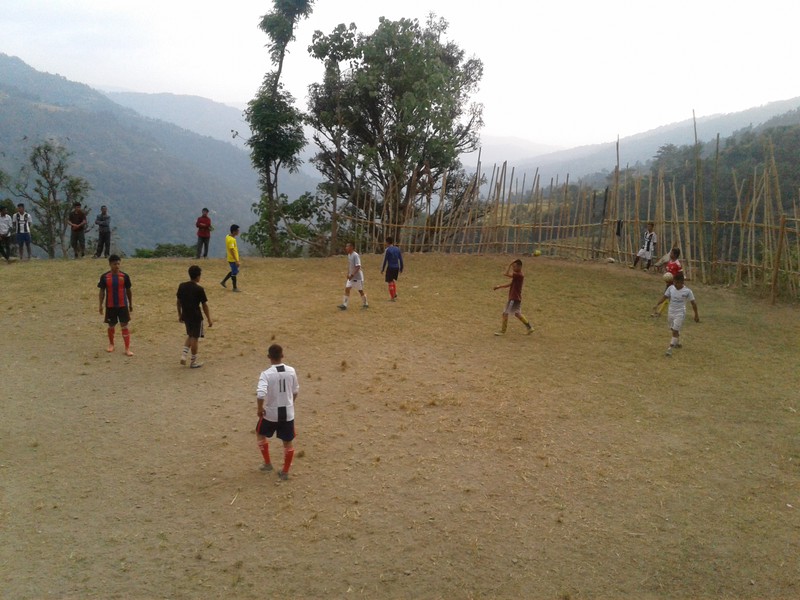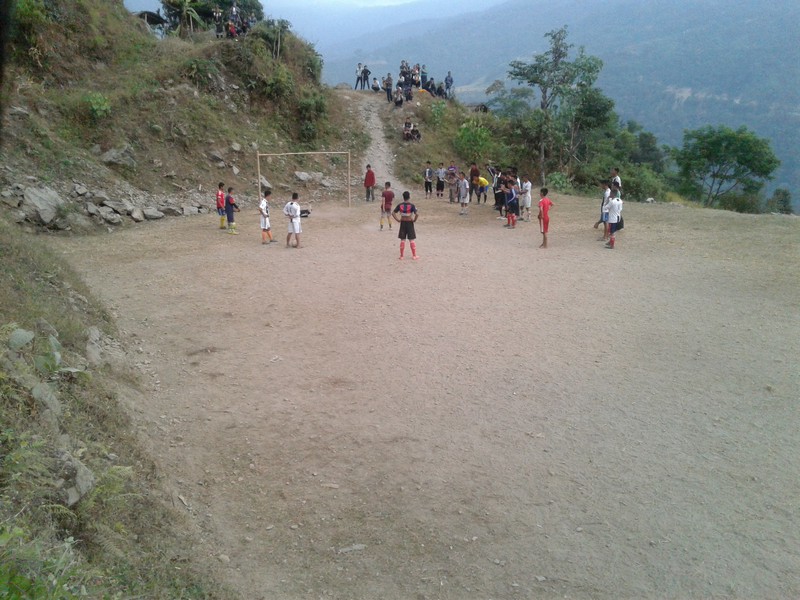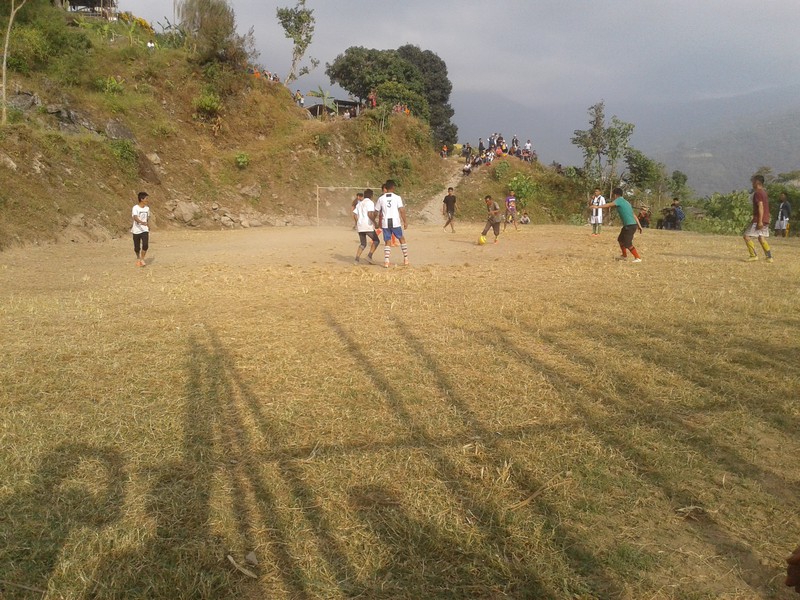 There were five teams yesterday and some people came to watch the football tournament. This kind of small tournaments are organised in the festivals and holidays. The ground is not good but still players love to play here. Host team won this one day tournament beating OFC by 3-2 in final.
I already posted some Post on Scorum realted to Local Football and I got postitive response from the community and i'll continue sharing here on Scorum.