Martyr's Memorial A Divison League is going to start from the 29th September. It's the top football league in Nepali Football. This year 14 teams from Kathmandu are taking part in the Martyr's Memorial A Divison League. One of the famous Nepali club Manag Maryshangdi Football Club has announced the signing of 5 Nepalese International Footballers.
The five Nepalese national players that are confirmed to play league from Manag Maryshangdi are
1. Biraj Maharjan
2. Sujal Shrestha
3. Bishal Rai
4. Anjan Bistha
5. Heman Gurung
Biraj Maharjan is the captain of Nepali senior Football Team; he will also captain the Manang Maryshangdi FC. He is an experienced player, who has already played many games for Manang. Sujal Shrestha is experienced Mid-Fielder for Nepal's senior Football Team. His presence in the Manag Squad with boost their midfield. Bishal Rai, Heman Gurung will also boost the Manang's Midfield. Anjan Bistha is a versatile player; he can play as a striker as well as an attacking midfielder. After the move of their reliable striker Anil Gurung to their rival club Three Star. Manang fans will have high hopes on Anjan Bistha.
Now Manang Maryshangdi has most(i.e., 5) Neplease international footballers in their squad. After the singing of these players, they are the strong title contenders. I am eagerly waiting to see them signing of foreign players.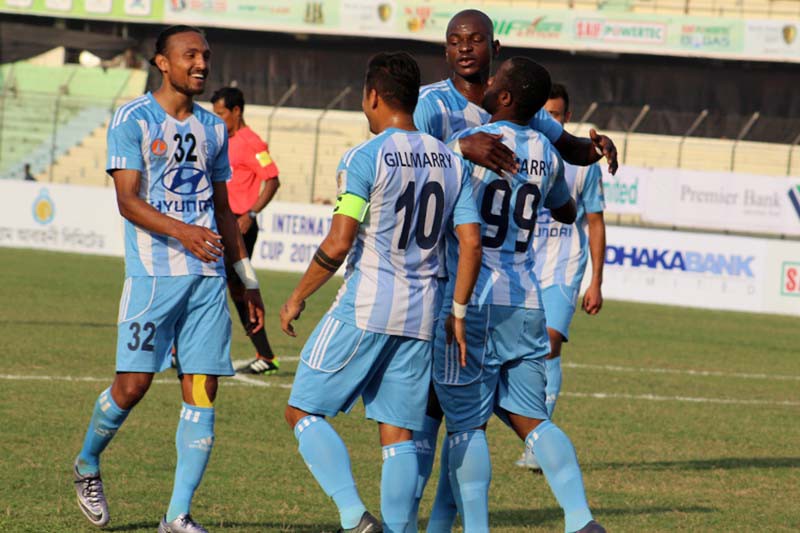 Thank you very much for reading my post. There are only a few Nepali Football Fans here on scorum, but I love to share the news with others. #promote_Nepali_Football #Jay_Nepal Thank You friends