In the SAAF U-18 Womens Championship Nepal U-18 are into the final by beating India by 3-1 in the penalty shootout. This is the historic win for Nepalese side.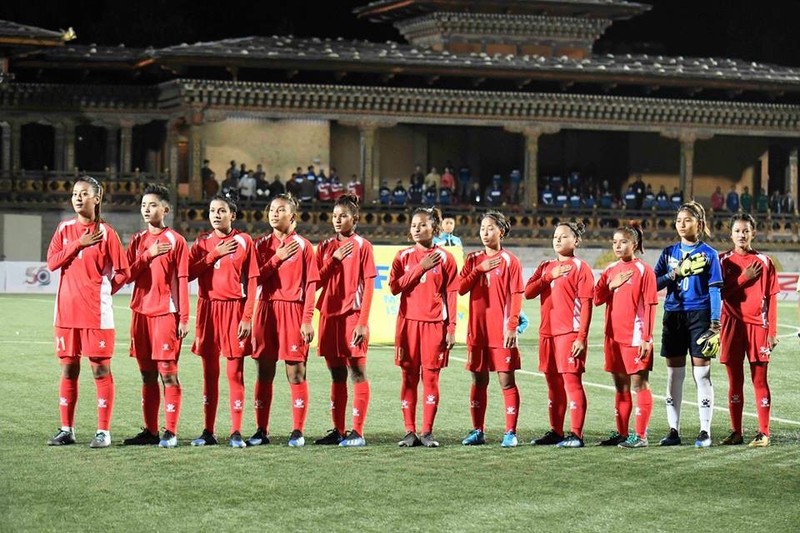 This match was played in the Changlimithang Stadium in Thimpu. Nepal was able to take the lead in the sixteenth minute after the goal from Rashmi Kumari Ghising. Nepal takes the narrow lead of 1-0 in the first half. But in the 63rd minute of the second half, Samiksha scored from a bullet header for India. Then the scoreline remained the same, and the match was decided in the penalty shootout.
In the penalty shootout, Neplease GoalKeeper saved two penalties and scored one penalty. Rekha Paudel and Manisha Raut also scored for Nepal meanwhile Pujan Rana failed to score. Only Tudu Jabmani was able to score in Penalty Shootout for the Indian side.
Now Nepal will face the winner of Bangladesh and Bhutan in the final of this tournament. In spite of poor domestic condition, Nepali is doing well in this tournament; I am very much happy with that. What're your views friends, can Nepal win this first edition of u-18 SAAF Women's Championship?
#Congratulations_Chelis
#Jay_Nepal