The Mercedes Benz stadium in the Atlanta is the most incredible and advanced stadium the man has ever built.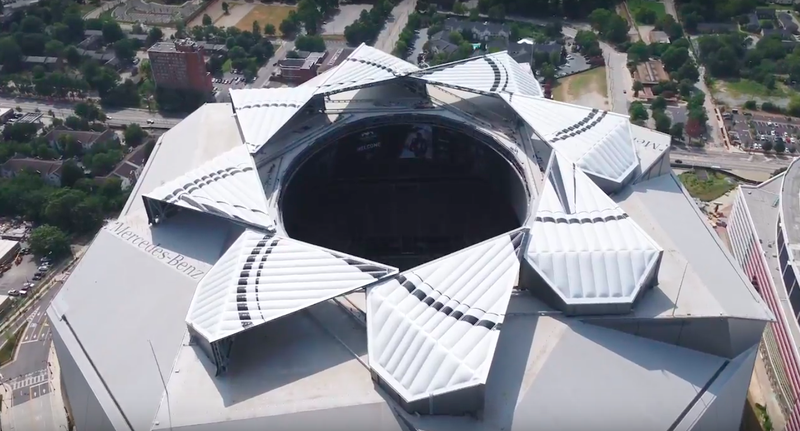 Construction started in May 2014 and ended up costing an enormous amount of 1.5 billion dollars.
What makes the Mercedes Benz Stadium unique is:
• the roof is composed of eight petals; 500 tons each.
• a 360 degrees screen spread out over 120 square meters.
• and can hold up to 71,000 spectators!
• a 680,000-gallon underground cistern to collect rainwater that is repurposed not just for irrigation, but to help run the stadium's massive cooling towers.
• a stormwater vault that can hold 1.2 million gallons.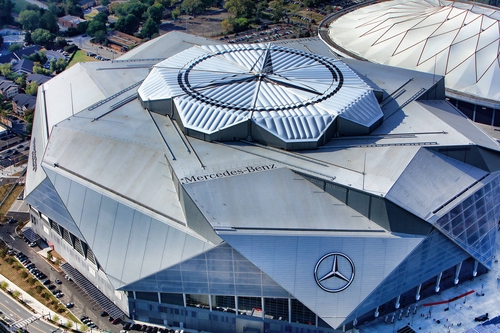 In 2026, this stadium will be one of the main stadiums for the world cup will be hosted by USA, Mexico and Canada. It will host 6 matches, including 2026 Semi-Finale. The young football prodigy Kylian Mbappe, Marco Asensio, Vinícius Júnior, Christian Pulisic will captivate the audiences because they will be in their prime in 2026.
Inaugurated in August 2017, with the 4000 solar panels equipped, this stadium has already set the world record for "the most eco-friendly stadium in the world".
The Mercedes Benz stadium is 'The Stadium of the Future'

That's the sports wonder for you. The @Sports will try to post the new stories regularly, but, for that @sports will need your support and love!