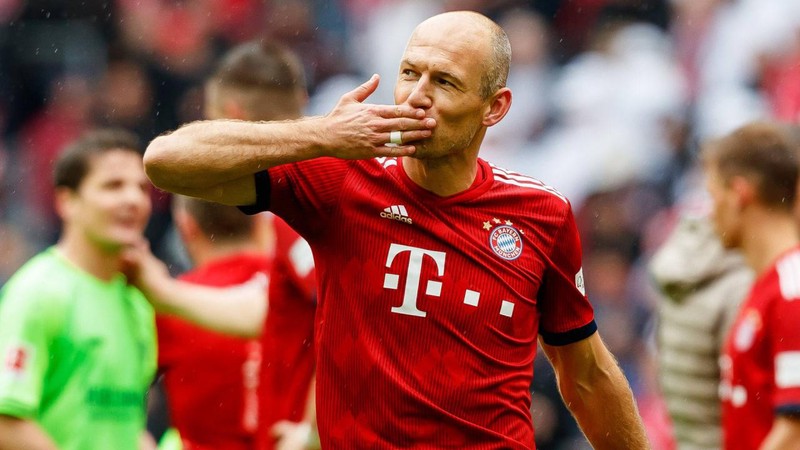 Arjen Robben says enough is enough for his 35 years old body. The Dutch striker, after the end of the contract with Bayern, announced his farewell to football in a statement. "I decided to end my career as a professional footballer. It is undoubtedly the most difficult decision I had to make in my career ... a decision in which heart and mind clashed,"said Robben.
THE CAREER - Robben began his career in Groningen before moving on to Psv Eindhoven, then military in the ranks of Chelsea, Real Madrid and Bayern. One of the best players of his generation, the Dutch wing player also made 96 appearances for the Netherlands and played the 2010 World Cup final (Casillas saved his shot that would have knocked Spain out.) In his 10 years with Bayern, Robben has won the Bundesliga eight times and won the Champions League in 2013.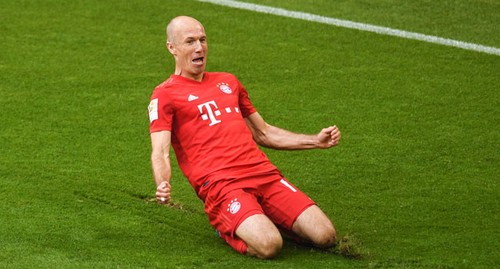 THE TRADEMARK - Robben's favorite range of play, during his entire professional career, was the right. And when you think of Arjen, the first technical gesture that comes to mind is always his pretence to accelerate towards the bottom line, a lightning-fast return to bring the ball to the left, a few touches to centralize the position and then a left-handed conclusion to the second pole . Certainly not a novelty for those who had to watch it after the first few times ... but nobody could stop that play which is usually performed so quickly.
A SUCCESSFUL "ANARCHIST"- More generally, Robben represented a totally different player than the "typical" Dutch. The ''Oranje'' school, strongly permeated by the Ajax philosophy with strong references to the "total football" of Rinus Michels, has never infected the star of Bedum. Robben has always loved dribbling, one against one, the single bet compared to the series of passes. However, he knew how to adapt well to the game of Bayern, the team in which he became really great, also due to his renewed physical efficiency after years characterized by great fragility.
FAREWELL, THE GREAT PLAY MAKER.