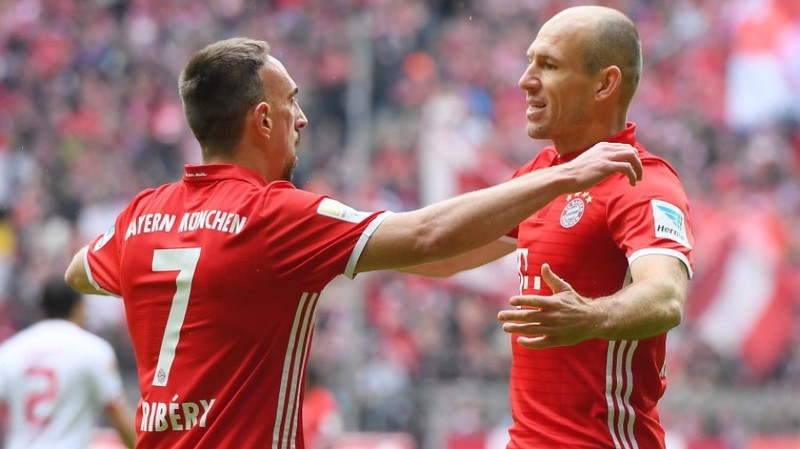 Great news for non Bayern supporters like me?
Hmm - not really but straight to the fact! It is official what all expected: Following Dutch Arjen Robben, Franck Ribery will also leave FC Bayern at the end of the current season. The Frenchman played for the Munich team for twelve years. The two old stars will be honoured with a big farewell match in 2020.
First post after nearly 2 months and same stupid uniqueness shit here
Just to add within this post - it seems this platform struggles still with some things I am afraid to say. The writing part seems not to lead anywhere - hoping there are plans in the bag of the driving guys - otherwise it will be difficult to succeed.
Back to the story of "hero" Franck Ribery a personality
The club announces the approaching farewell of Riberys today on its website. The Frenchman, who scored 3:1 against Hanover on Saturday, will leave in summer. "The farewell will not be easy, but we must never forget what we have achieved together," Ribery is quoted as saying, "we have won so much together - more than 20 titles. They "never let him down in my life and my career, I'll never forget that," the Frenchman continued. What's next for him? Ribery "hasn't got a real plan yet", it still knows "not 100 percent sure".

After his emotional comeback on Saturday against 96 after an injury break of more than five months, Robben also stressed that he wanted to continue his career with another club: "I love football - and would like to continue playing.
Quote of the day by Karl-Heinz Rummenigge, CEO of FC Bayern and a guy I personally do not like at all. He said in his official statement: "Franck and Arjen are great players. FC Bayern owes a lot to both of them and will give them a great and emotional farewell. They have helped shape FC Bayern's most successful decade with fantastic football." Robben had already announced at the end of 2018 that he would be leaving FC Bayern this summer. Both players will be honoured with a farewell match in 2020.