Happy Birthday Reiner!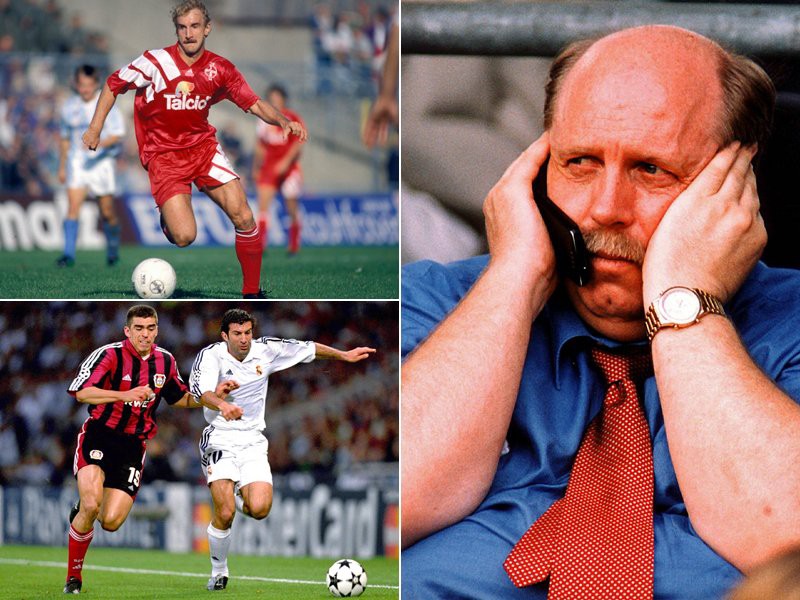 Reiner Calmund - former Manager of Bayer Leverkusen and a Football legend in Germany turns 70. A great and funny guy - a true personality - a guy that loves sweets, food, football and always was true to himself.
He simply couldn't say "no", explained the football expert, who turns 70 this Friday. On this occasion, an XXL party with around 250 guests, including many football celebrities, will take place in Phantasialand in his hometown of Brühl. In his round birthday he celebrates in his adopted home Saarlouis in the Dillinger Hütte in a smaller circle. Calmund has been living in Saarland with his wife Sylvia and his adopted daughter Nisha ("Mein Sonnenschein") since summer 2012.

Born in Brühl and raised in Frechen, his football career ended early after a serious injury. He remained true to the sport and became a youth coach. He also worked as a local reporter for the "Kölnische Rundschau" and the "Neue Ruhr Zeitung". In 1976 Willibert Kremer enlisted him in Bayer Leverkusen's youth development program. When the trainer led the professionals into the Bundesliga in 1979, Reiner Calmund was also promoted to professional management.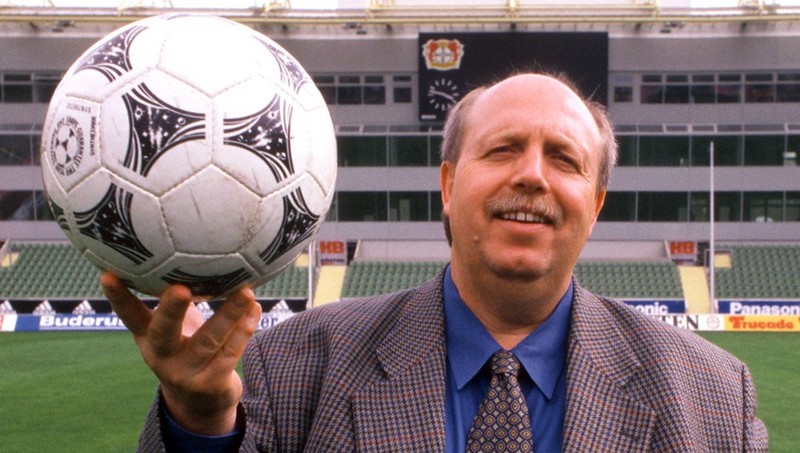 For around a quarter of a century, he was a "positive idiot," as he called himself back then, working for Bayer 04. Tita, the first Brazilian to be lured to Leverkusen by Reiner Calmund, gave him an equally fitting nickname. The little striker, who played a decisive role in the UEFA Cup victory in 1988, called him a "fat bandito". It wasn't that the manager had done crooked things with his revolver held up. But the already heavyweight football expert at the time, who now weighs in at 160 kilos, knew like few others how to skillfully thread the most difficult deals and handle them for the benefit of his own club. Among other things, he succeeded in signing Jorginho, Emerson, Zé Roberto, Lucio and Juan, all of whom later became captains of the Brazilian national team.
Abrupt career end
Calmund was also the first to make use of the GDR stars after the opening of the border. At the end of 1989 he himself stood in front of Andreas Thom's flat in East Berlin with the alleged money suitcase in order to unpack toys for Thom's offspring in the living room. Half a year later, Ulf Kirsten joined them, and the Bayer 04 manager also had a preliminary contract with Matthias Sammer in his drawer. But Chancellor Helmut Kohl himself asked that this contract not become effective for reasons of sports policy.
Bitterer were the narrowly missed titles like the 0:2 on the last matchday 2002 in Unterhaching and the three vice-titles 2002 in championship, Champions League and DFB cup. While his eyes were often wet enough, he comforted players and employees dissolved in tears.
His abrupt end to his career at the Werksverein on 8 June 2004, when he left for "health reasons", turned out to be his dismissal two years later. An unsettled cash payment to a player's agent was accused. However, the manager was never proven to have committed any misconduct relevant to criminal law.
Despite several offers, Reiner Calmund did not return to the football business on the club side, but remained on the road on behalf of the football team to this day. Whether as a columnist, speaker to executives of large companies or as a guest on various TV channels, he was and is to be seen. His expert opinion is particularly in demand in football and cooking shows, in whose juries he sat - and ate. Sweets too.