This is the summary of what happened in the match between Chelsea and Atletico Madrid.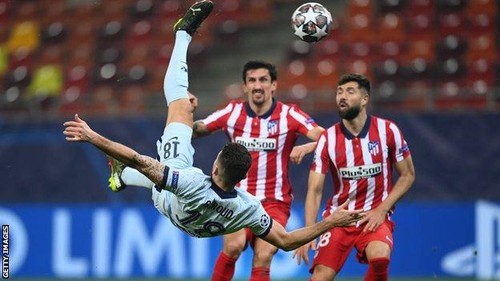 The match ended 1-0 in favour of Chelsea. The total head to head match between Atletico Madrid and Chelsea in European competition is equal with both team having two wins, three draws each plus eleven (11) goals each - before the first leg of 2020/2021 UEFA champion's league.
21:01 KICK-OFF
Atletico Madrid was awarded a free kick just after thirty seven seconds as Mason Mount pulled down (cut off) the run of Joao Felix.
21:02-Mason Mount shown an early yellow after cutting the run of Joao Felix which means he will miss the second leg.
21:03-Mendy could have conceded a goal there, as he miscontrols a back pass but fortunately Joao Felix's first touch is no where in the net.
21:06- Chelsea attempted their first attack but Cesar Azpilicueta's cross was cleared by Llorente.
21:15- once again Atletico should have made it 1 vs 0. Suarez gets the ball near the Conner flag from two Chelsea defenders. Thomas Lemar was unable to get the ball into the empty net after throwing himself bat the cross made by Luis Suarez.
21:16- Chelsea also had a chance as Mason Mount swings a brilliant cross from the right wing but nobody was their bro get it into the net.
21:18- VAR (penalty check). Timo Werner appeared to go down in the box. But the referee insisted no penalty.
21:29- This was the first shot on target of the game as Marcus Alonso shoots from outside the box which Oblak saved. Also Alonso made a cross for Olivier Giroud whose header was blocked.
21:36- The game is very one sided as Chelsea dominated the play. But still 0-0.
21:40- Chelsea had a chance here as Timo Werner spins a defender and riffles a powerful shot which was parried away by Jan Oblak.
21:45- Chelsea were awarded a corner towards the end of the first half. The corner was whipped in by Mason Mount but Cesar Azpilicueta fouls Joke.
21:47- HALF-TIME.
Atletico Madrid had just one shot so far while Chelsea have had over four shots.
22:02- KICK-OFF (second half begins)
22:04- This was a bit of luck for Chelsea as they were saved from conceding. It happens after Cesar Azpilicueta headed back a free kick to his goal keeper (Mendy) but Edouard Mendy wasn't aware and Luise Suarez fails to take advantage but it went for a corner.
22:13- Hudson Odoi had a shot blocked by Oblack. That was a fine save.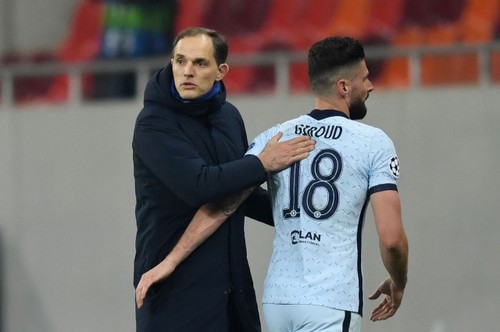 22:15- Joao Felix had a chance which could have been best goal of the season as he got a ball dropped near there corner of the box and goes for flying bicycle kick but went over the bar.
22:18- Atletico countered from a Chelsea corner, Luis Suarez gets a whack on his jaw by Kovascic on the halfway line. Luis Suarez went down as koke shoots wide the loose ball.
22:20- YELLOW CARD. Llorente gets booked for hawling Timo Werner after he kicked the ball straight at Timo Werner.
22:21- YELLOW CARD. Jorginho will not play the second leg tier after he was shown yellow card for fouling Joao Felix.
22:22- YELLOW CARD. Diego Simeone (Atletico manager) was shown the yellow card.
22:26- Disallowed Goal?.
Olivier Giroud scored a bicycle kick disallowed for Chelsea. Var says Goal.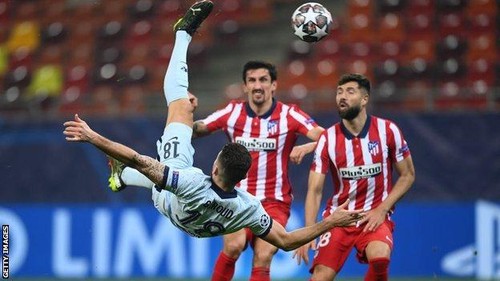 22:28- GOAL! It counts. There was a confusion whether the goal was offside but an Atletico player got the last touch before it's get to Olivier Giroud. That was a wonderful goal.
22:34- Atletico have had zero (0) shot on target so far this has been a really poor performance for the host side.
22:47- Chelsea got a good opportunity to score a second goal but the cross from Cesar Azpilicueta was blocked.
22:48- Injury time (six minutes added) Atletico Madrid had a free kick but it was over hit. Full time.
Summary of what Thomas Tuchel said after the Match.
Thomas Tuchel to BT sport:
Fantastic result, fantastic goal and we deserved.it was a very disciplined performance as we wanted to dominate in the opponents half. "This is one of the toughest challenges to open a defense like Atletico". We know they were ready to suffer with eight people in the box. The intention was to keep the intensity high.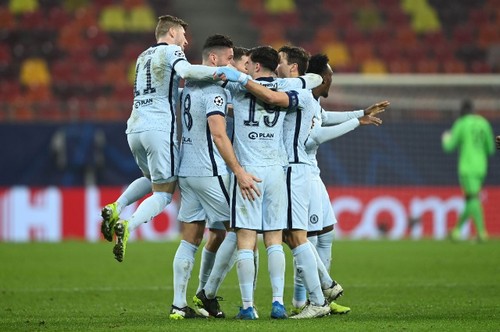 Thanks for reading. Don't forget to like and comment.