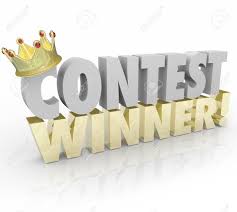 Goodnight day ladies and gents!!! Happy new week to y'all and welcome to our contest winner article. This has been a happy week for me, turning out that during the weekend, the team i support Manchester United won the derby in contrary to what many had in mind. The Red Devils are really in a messed up state this season but saved a grace against City. To celebrate the winning, I'll be giving out an extra 10scr for the contest entrants to share. The game of football is gradually changing. Now a days, we don't play by the odds but by the risk and confidence involved. Monchengladbach was given 5+ odds to win Bayern München and it proved effective. United blasted City away from home win 9+ odds to their table. Risky bettor's took the maximum risk and celebrated.
Manchester United 1 vs 2 Manchester City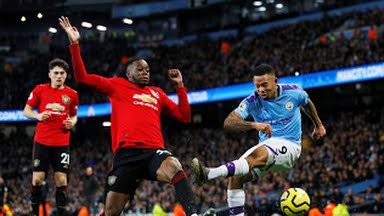 Resilient United win at Etihad sends the Cityzens 14 points behind table leaders. They are becoming less of the title contender this season as they keep dropping points while Liverpool grows stronger in their winning ways. United showed class in their weekend win while the likes of Fred and McTominay were instrumental at the middle. James, Lingard, Rashford and Martial were actually outstanding too. Credit to Aaron Wan-Bissaka who was a rock to help solidify the defence. Maguire, Lindelof and Shaw were hot as the showed high standard defense in protecting David De Gea and the goal post. Rashford's goal from the penalty spot kick gave an uproar while Martial's brilliance doubled the lead. Otamendi heads home one for the host but that wasn't enough to secure an equaliser.
Monchengladbach 2 vs 1 Bayern München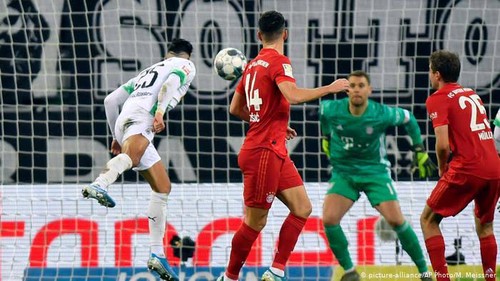 Another episode of a wowing match. A tremendous 90 minutes of play gave the host the victory over champions of Bundesliga. Ramy Bansebaini brace sends Bayern to 7th position on the table with 24 points and 7 behind Monchengladbach. Though the visitors were good in play as they dominated 63% of the total play but were so unfortunate to deliver more goals. Reckless tackle from Martinez was a terrible mistake. Their initial hustle was only rewarded with Perisic's half volley but Bansebaini equalises with a strong header. Late challenge on Thuram inside the penalty box saw the left back slide on the ball past Neuer. A late but deserved victory. perseverance!!!
Lazio 3 vs 1 Juventus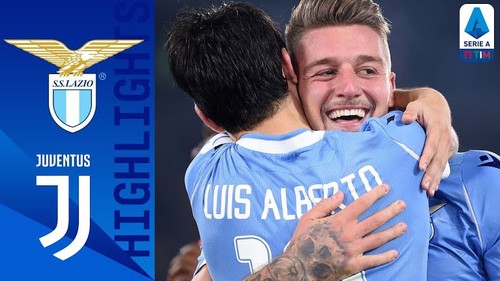 Lazio claims priceless win as they inflict Juventus with their first loss of the season in all competition. It was an eccentric game in Italy that caused an upset amongst Seria A fans. The white old ladies started brightly and created number of chances before Ronaldo gave them the lead after a wonderful set piece. The host did not lose heart after the setback as they struggled for an equaliser in the 45+1 minute through Felipe Luiz header. J. Cuadrado was sent off in the second half and Lazio capitalised quickly as Luz Alberto played an instrumental pass down to Milinkovic Savic who gets the ball past Szczesny. Caicedo's late volley at 90+5 closed the chapter as it was already a secured win for the night.
Montpellier 1 vs 3 PSG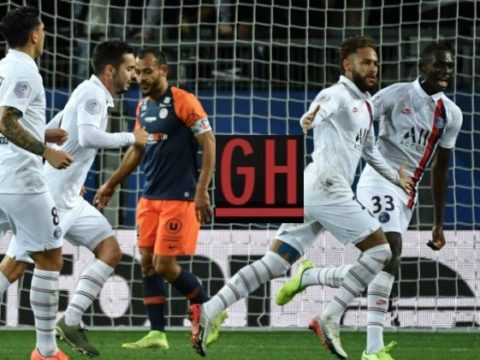 A late comeback from the visitors sealed an away win for the over the weekend. After dealing with double injuries in the first half when both Kimpembe and Gueye was forced off within seven minutes of each other. Paredes worsened the issue with an own goal when he deflected Congre's header. Things turned around for good for the visitors after P. Mendes was sent off for a reckless tackle on Neymar at the edge of the outside box. Neymar was spectacular to curl in the ball 25 yards away to level the game. After the quick start, Mbappe doubled the lead from a Neymar's magnificent pass. M. Icardi got his name on the score sheet too after receiving a fine assist from Kylian. The trio are seemingly in a good form as they singlehandedly gave PSG the comeback winning the deserved.
Bayer Leverkusen 2 vs 1 Shackle04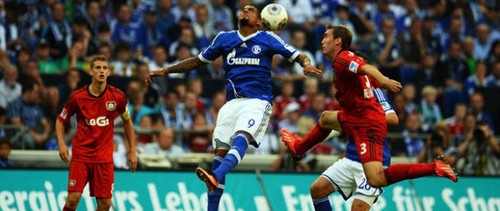 The hosts saved themselves another win over shackle04 with Alario's brace in the 15th and 81st minutes respectively. Benito Raman was able to deduce the deficit in the 82nd minute but the visitors couldn't come up with any other game play to level the score.
Contest Winner.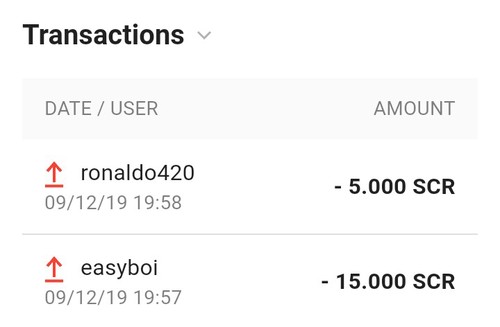 Congratulations to @easyboi as he breaks @ronaldo winning streak. He bags home 10points in total while his challenger was able to secure just 7½ points.
15scr has been sent to the winner while 5scr sent to the runner up and a full up vote on their newest post when my scorum power gets to a reasonable increase.
@easyboi statistics - One correct score prediction (Bayer Leverkusen 2-1 Shackle04 (5points) and two correct goal scorers (Benito Raman and Mbappe (2½ points + 2½ points = 5 points).
@ronaldo statistics - Three correct goal scorer prediction (Benito Raman, Neymar and Ronaldo ( 2½ + 2½ +2½ = 7½ points).
Thanks For Winning...